European stock index futures and American stock index futures both increased. All of this is taking place before the January 2018 US inflation figures. Many forecast that because fewer people expect their wages to increase, inflation may grow more slowly than expected. Another bullish rise will occur for this reason.
The sector of telecommunications firms and travel and leisure businesses contributed to the rise of European indices. The Stoxx 600 index increased by 0.4%. Shares of Vodafone Group Plc increased after Liberty Global Plc disclosed that it had acquired a 4.9% stake in a competing British telecommunications company. TUI AG increased after the largest tour operator in the world announced that summer bookings are already ahead of pre-pandemic levels.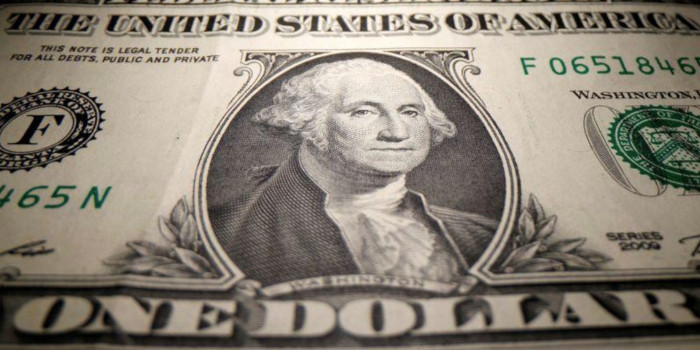 Following yesterday's stock market surge of more than 1% during the regular session, futures for the S&P 500 and the high-tech Nasdaq 100 each saw gains of 0.2% and 0.3%. This took place in the wake of a survey's publication that revealed Americans' expectations for household income growth had fallen precipitously in the face of tighter monetary policy. Palantir Technologies Inc. shares increased 20% in pre-market trading after the data analytics business predicted that 2023 will be the year it turns a profit.
Everything today will be based on inflation, which, according to estimates, increased in the US in January from 0.1% in December to 0.5%, but decreased year-over-year from 6.5% to 6.2%. Many economists, however, are unsure that the outcomes will be exactly as predicted. It will be possible to anticipate the continuation of the upward trend in risky assets in the event of a more significant drop in inflationary pressure.
In the meantime, the yen appreciated against the majority of currencies following Kazuo Ueda's official appointment as governor of the Bank of Japan. Traders have recently increased their wagers that the Bank of Japan's policy of managing the yield curve and negative interest rates may soon be abandoned as a result of Ueda's leadership.
After data revealed that UK salaries increased more quickly than anticipated at the end of 2022, the rate on 10-year US Treasury bonds was essentially constant and the pound increased.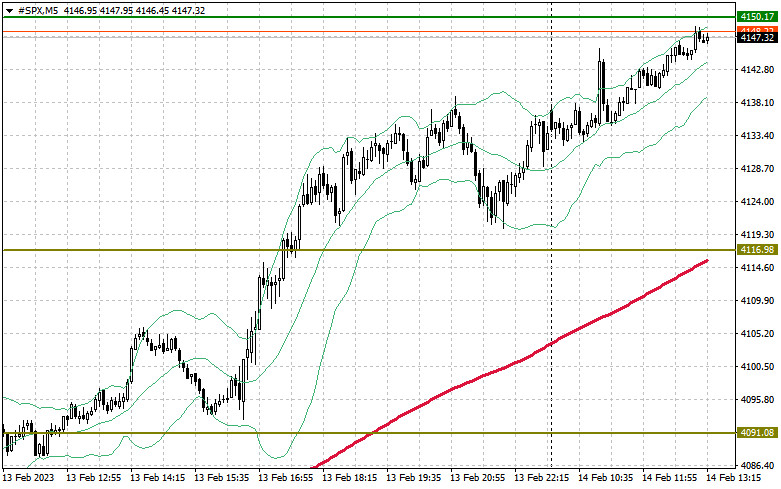 After news broke that the Biden administration intended to sell additional crude from its strategic petroleum reserve, oil prices, a major driver of inflation, dropped in other markets. With prospects of a further decline in US inflation, gold continued to be under quite a bit of pressure.
Regarding the S&P 500's technical outlook, the pressure on riskier assets has slightly subsided. Only if the bulls can rise again over $4,150 today will the index be able to continue its recovery. The bulls' control over $4,185, which will put an end to the bear market, will be no less of a target. After that, we can anticipate an upward movement that is more confident, with the target of supporting the trading instrument at $4,208. The level of $4,229 is a little higher and will be challenging to surpass. Buyers are only required to declare themselves in the area of $4,116 in the event of a downward movement against the backdrop of rising US inflation and a lack of demand. When it breaks down, the trading instrument will move quickly to $4,091 and open the way to $4,064.
Trading analysis offered by
Flex EA
.
Source