The Tesla report for the fourth quarter of last year received a very favorable market response, which helped improve the NASDAQ index. The business announced earnings that exceeded both profit and revenue. After CEO Elon Musk predicted that the company might create 2 million cars this year, shares increased by more than 5%.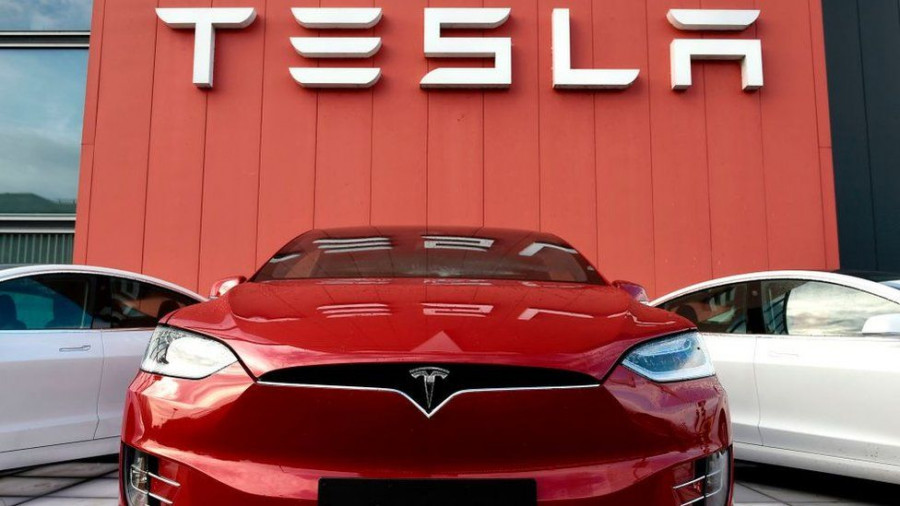 Earnings (adjusted): $1.19 vs. expected $1.13 per share;
Revenue: $24.32 billion vs. expected $24.16 billion;
The business also said that fourth-quarter revenue totaled $21.3 billion, up 33% from the same period the previous year. The fourth quarter of 2022 saw $467 million in loans received, which is nearly twice as much as the same time the year before.
The auto industry's profit margin was 25.9%, the lowest it has been in the previous five quarters. Operating cash flow totaled $3.28 billion, a reduction of 29% from the previous year and 36% from the previous quarter.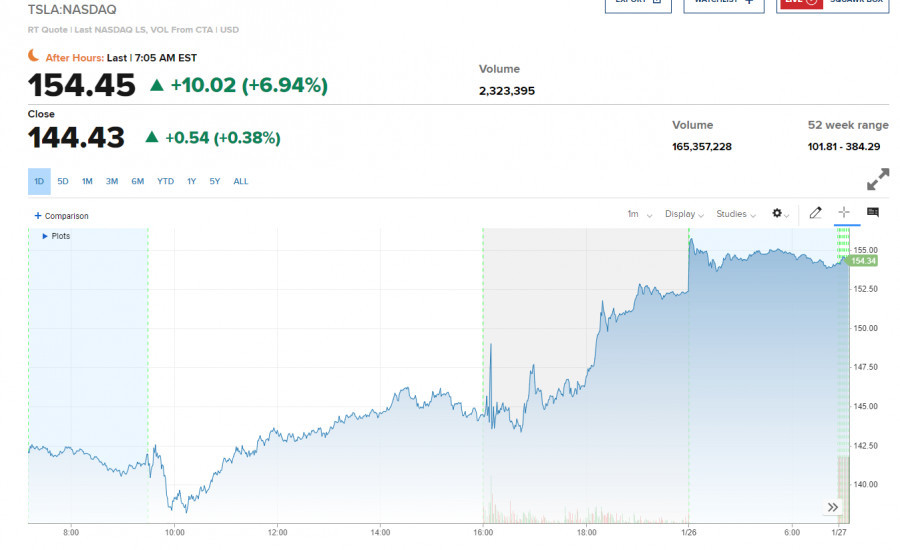 The business indicated that consumer affordability will be crucial for Tesla to develop into a company that sells several million cars annually, although typical automobile sales prices have generally been decreasing for many years.
Tesla cut the cost of its vehicles at the end of 2022 and this year, upsetting consumers who had just purchased new Teslas at higher prices in the US and China and causing an immediate price decrease for used Teslas in the US.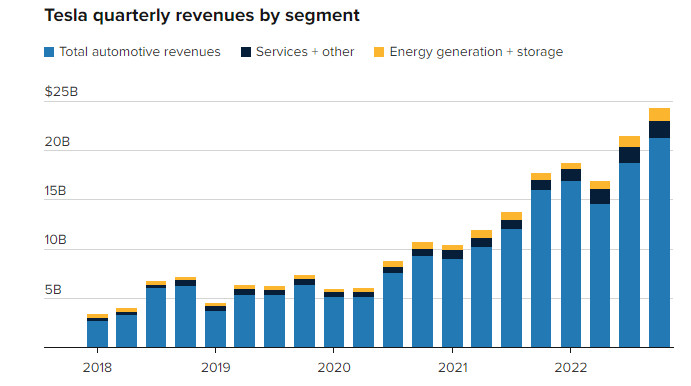 Premarket
Following the oil company's announcement of a $75 billion share buyback program, Chevron's shares increased by 2.7%.
After publishing its most recent quarterly results, the software provider ServiceNow's stock dropped 4%. ServiceNow exceeded Refinitiv's projection of $2.02 per share with earnings per share of $2.28. The revenue, meanwhile, was in line with the $1.94 billion average estimate.
After exceeding forecasts for revenue and profit in the fourth quarter, Levi's stock increased by 7%. In addition, the firm provided its annual prediction, which predicts that profits per share will range from $1.30 to $1.40, versus an estimate of $1.35.
Although IBM exceeded its quarterly revenue and profit expectations, the shares plummeted more than 2%. The company's management announced that it anticipates a big decline in foreign currency income in 2023. Almost 4,000 jobs, or roughly 1.5% of the staff, will be eliminated, according to IBM.
After the firm issued a report that exceeded analysts' expectations, CSX shares decreased. On $3.73 billion in sales, the railroad firm generated a profit per share of 49 cents. Refinitiv's survey of analysts predicted $3.72 billion in revenue and earnings of 46 cents per share.
Regarding the S&P 500's technical picture, the scenario is still favorable to buyers. The index may continue to rise, but only if the $4,010 support level is maintained. The authority over $4038, however, will be no less of a priority for the bulls. We can therefore anticipate a more assured upward movement to support the trading instrument at $4,064 just after that. The level of $4,091 is a little higher and will be challenging to surpass. Buyers are only required to declare themselves between $3,980 and $3,960 in the event of a downward movement and a lack of support at $4,010. When it breaks down, the trading instrument will be promptly moved to $3,923.
Trading analysis offered by
Flex EA
.
Source