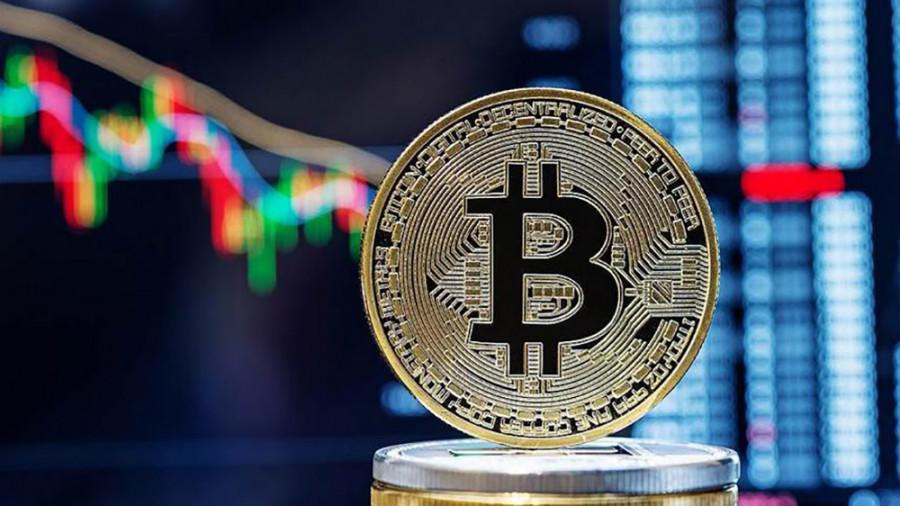 At the start of the new year, the bitcoin cryptocurrency surprise made many people happy and saw a 30% price increase. Since the most recent local low, the price has risen by around $5,000, and it is now just above the previous high of $20,400. Before the market had a chance to comprehend why this occurred, new professional opinions quickly started to emerge that the "bottom" had been crossed, the "bearish" market was over, and now it was only going higher. Remember how Bitcoin grew following the publication of the most recent US inflation report? This justification, in our opinion, is somewhat circumstantial because the Fed will likely swiftly abandon its policy of hiking rates as a result of the decline in US inflation, which is excellent for bitcoin. While inflation is beginning to slow down in other parts of the world, it has been declining in America for six consecutive months. Nevertheless, central banks continue to tighten monetary policy because prices are still rising swiftly. What transpires? Rates are still rising, inflation is still high, and Bitcoin has already picked up and is expanding.
Remember that for all hazardous assets, the profitability balance relative to safe assets is critical. The reasoning behind this is straightforward: which investment will the investor choose if the returns on risky and risk-free assets are similar or slightly skewed in favor of the former? The solution is clear. Why would investors invest in the extremely unpredictable bitcoin if they can safely take their money to the bank today and eventually earn a profit above inflation? The American stock market has dropped 30–40% in the past year, but sooner or later it will start to rebound because, behind each share, which is also a risky asset, there are certain businesses, sectors, and factories. Consequently, equities are a more alluring form of investment for investors than cryptocurrency. Of course, a portion of investors and overall investment flow will always be directed toward cryptocurrencies. Though only a small portion, we think that bitcoin has not yet passed its worst point. Yes, there was a slight "take-off" in January 2023, and even a buy signal was created, which could and should have been resolved. However, this in no way implies that the price of cryptocurrencies won't continue to fall.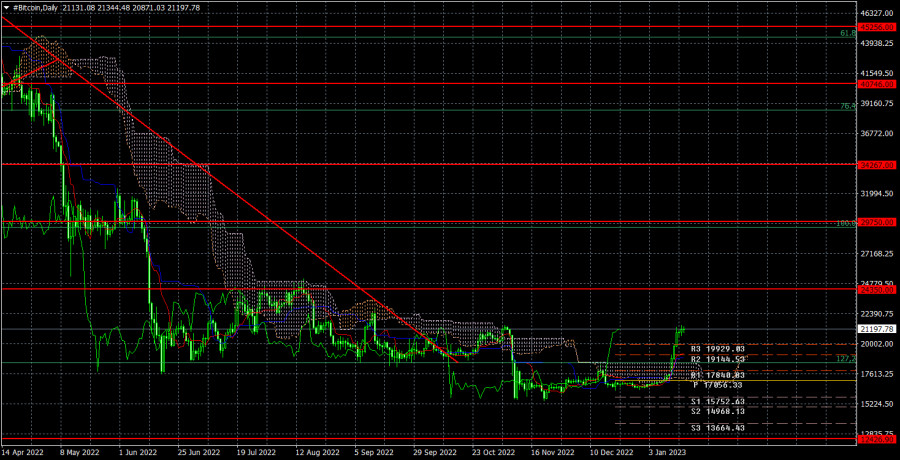 Because "bitcoin" quotes have surpassed the $18,500 threshold in the last 24 hours, the drop to $12,426 is currently being postponed. The cryptocurrency can currently reach a price of $24,350, but it is not even guaranteed that it will reach this level. The data on US inflation is currently the only growth factor for "bitcoin." How long will this be the sole basis on which the market purchases bitcoin? It can theoretically take a while, but in reality, it's too soon to talk about the start of an upward trend. It can still increase in worth by a few thousand dollars, though.
Trading analysis offered by
Flex EA
.
Source