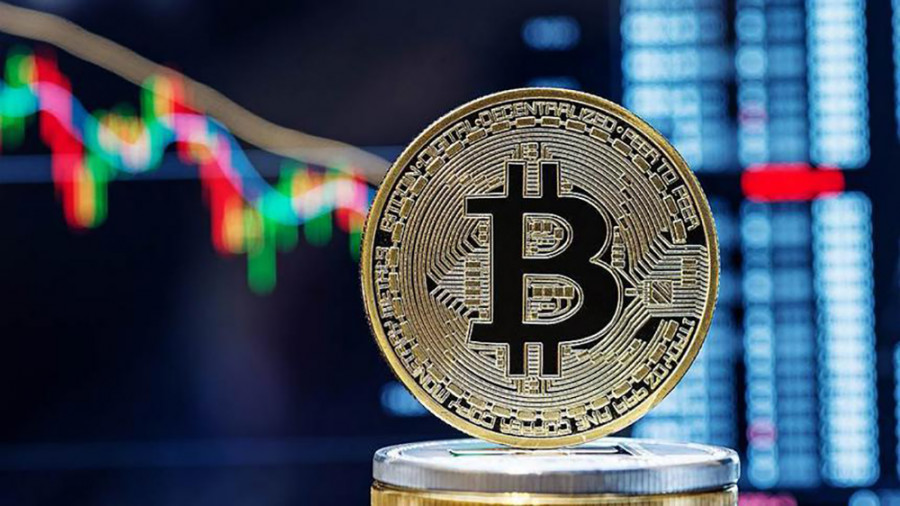 The bitcoin cryptocurrency continues to trade in absolute flat below the $18,500 level. Remember that this is the precise scenario that we have discussed numerous times, therefore everything is now proceeding as expected. The "bitcoin" may currently remain in the flat position for a few more weeks or months, but eventually, we anticipate it to decline at least to the level of $12,426.
As the new year gets underway, it's time to consult with several industry professionals to get their predictions for the year's first cryptocurrency. As usual, two groups of opinions (critical and crypto-enthusiastic) are distinguished. For instance, billionaire Tim Draper predicts that the price of bitcoin will reach $250,000. He did, however, make a similar prediction for 2022, and as we can see, that prediction was not realized. Mr. Draper, who was not overly angry, just delayed the forecast for the next year. According to the millionaire, bitcoin has already reached its "bottom" and will continue to rise.
Standard Chartered experts predict that bitcoin might lose another 70% of its value and reach $5,000 per coin at the same time. One of them warned that "cryptocurrencies will also fall along with the shares of tech companies when they decline." The loss of public interest in cryptocurrencies and the excessively low price of bitcoin, according to Eric Robertsen, are causing a lack of liquidity for cryptocurrency businesses and exchanges. This lack of liquidity results in more bankruptcies and a further decline in investor confidence in the sector as a whole. Some experts predict that neither tremendous growth nor a new collapse will occur this year. Because interest rates will remain high and owning a cryptocurrency does not provide revenue or interest on its own, Mark Mobius predicted that bitcoin will trade at $ 10,000 per coin in the coming year. Well, some authorities, like Anthony Trenchev, decline to offer any predictions for 2023.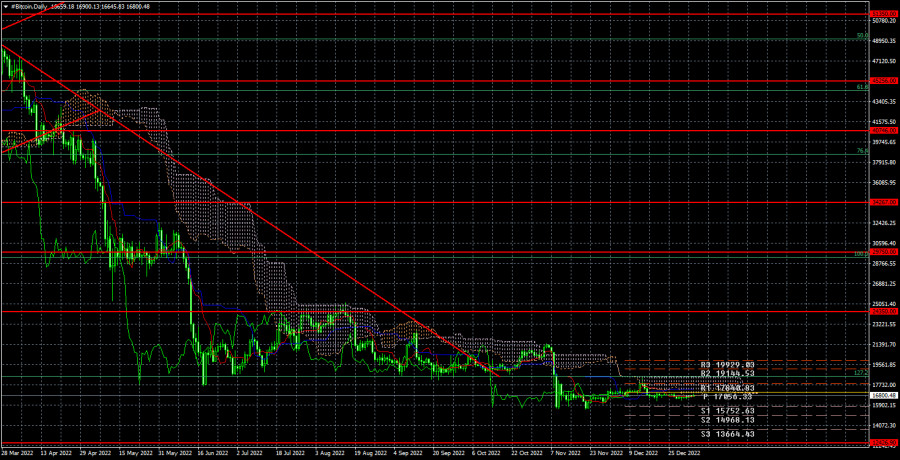 As you can see, predictions range from $5 to $250,000, so we still advise adhering to obtrusive technical signs. There isn't a single buy signal at the time, and the trend is still considered "bearish." As a result, you should not buy it right away. We must at the very least wait for a price consolidation above the Fibonacci level of 127.2%.
The "bitcoin" quotes during the past 24 hours have remained below the level of $18,500. From our perspective, the future fall may continue, with a target of $12,426. This might not occur quickly enough, though, as each new collapse was followed by a flat phase, which we are currently experiencing. This does not, however, indicate that the bearish trend is gone.
Trading analysis offered by
Flex EA
.
Source