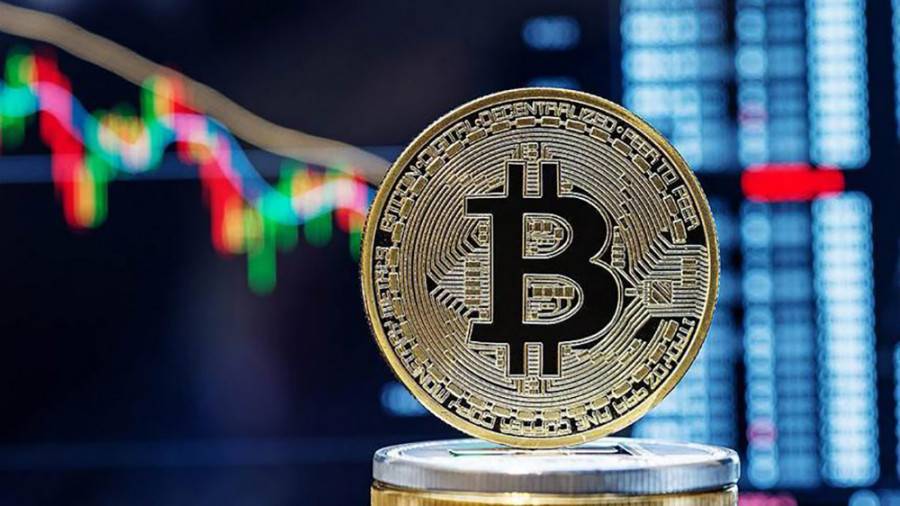 Bitcoin has lost more than $1,000 in a few hours tonight. In the current conditions, a flat is quite a lot, since in the last 5 months the cryptocurrency has been moving extremely weakly. Thus, bitcoin has resumed its course to the level of $18,500, which can be worked out today for the 15th or 16th time. We still believe that overcoming this level is just a matter of time. Recall that the longer the instrument tries to overcome this or that level, the higher the probability that it will overcome it eventually. As we can see, the nascent and weak upward momentum does not receive any support or development, which does not surprise us at all, because there was no reason to buy bitcoin either.
This week's key event will be the US inflation report. It will be published on Thursday and may affect the movement of the entire cryptocurrency market. Traders ignored the Fed meeting last week, which looked very strange to us since events are a little more important than the central bank meeting. Nevertheless, it is hardly worth denying that the monetary approach of the American regulator has not changed, therefore we can still expect an increase in the key rate at the next meetings. And a weak US inflation report for October may provoke a new fall in risky assets because it will automatically mean that the Fed may raise the key rate by 0.75% for the fifth time in a row.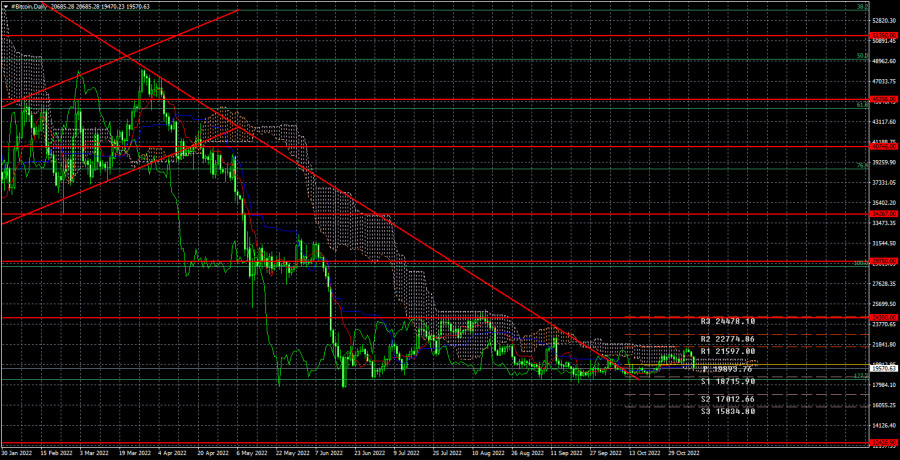 So far, inflation forecasts speak in favor of a decrease of 0.1-0.2% compared to September. We believe that such a slowdown in price growth can be interpreted as very weak. And it is in this case that we can expect a new growth of the US currency, as well as the fall of all its opponents. If inflation accelerates, then even more so, since this will mean that the measures taken by the Fed are not enough to bring inflation under control. If the slowdown is stronger than 0.2%, then the market will have few reasons for new purchases of the dollar and sales of its competitors. However, bitcoin can continue to fall in almost any case, since it has already ignored the last two Fed rate hikes.
In the 24-hour timeframe, the quotes of the "bitcoin" cannot overcome the level of $18,500 (127.2% Fibonacci) for several months. Thus, we have a side channel and it is unclear how much more time bitcoin will spend on it. We recommend not rushing to open positions. It is better to wait for the price to exit this channel, and only then open the corresponding transactions. Overcoming the $18,500 level will open the way to the $12,426 level. Bounces from $18,500 can still be used for small purchases.
Trading analysis offered by
Flex EA
.
Source