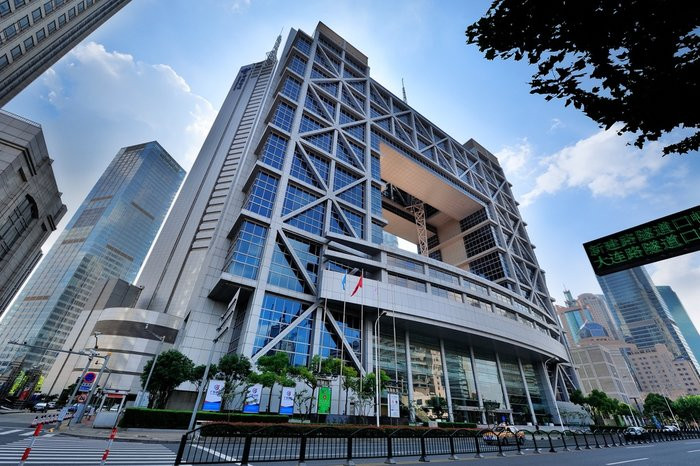 Stock Asia is now seeing mostly an increase of up to 1.5%. Only the Shenzhen Composite index, which lost 0.39%, is declining. All other indicators show an increase: the Shanghai Composite index – by 0.41%, the Australian S&P/ASX 200 index – by 0.64%. The Japanese Nikkei 225 index rose by almost the same amount - by 0.63%. The Korean KOSPI grew more than others – by 1.01%. Trading on the Hong Kong stock exchange began later than usual due to a natural disaster, but the Hang Seng Index has already gained 1.5%.
Although bidders are still waiting for any information from the head of the US Federal Reserve at his next speech, experts believe that he will not give any clear signals.
Among the components of the Hang Seng Index, the increase in the price of securities was demonstrated by China Mengniu Dairy Co., Ltd. (+5.3%), JD.com, Inc. (+5.1%), Alibaba Group Holding, Ltd. (+4.4%), and Meituan (+3.8%).
Share price of China Resources Pharmaceutical Group, Ltd. grew by 2% due to a 24% increase in net profit in January-June 2022. This was facilitated by the growth in revenues of the company's drug manufacturing department.
Share price of China Tourism Group Duty Free, Corp. fell by 24% during its first trading on the exchange.
The attention of bidders was also attracted by the decision of the Korean Central Bank to raise the interest rate by 25 points, to 2.5%. This is the fourth increase in a row. However, investors were ready for such a decision. It is worth recalling that during the previous meeting in South Korea, the rate was increased by 50 points. Also, the central regulator worsened the forecast for the country's GDP growth for 2022 to 2.6% from the May forecast of 2.7%. Expectations regarding inflation growth also changed for the worse: from 4.5% to 5.2%.
Share price of Samsung Electronics, Co. increased by 1%, while Hyundai Motor, Co. – by 1.9%.
The Central Bank of Japan announced the continuation of the easing of monetary policy. The bank's management is convinced that the growth of inflation against the backdrop of rising energy costs will not become sustainable.
Among the components of Japan's Nikkei 225 index, the growth in share price was demonstrated by Unitika, Ltd. (+5.9%), Japan Steel Works, Ltd. (+5.5%), and Daiichi Sankyo, Co., Ltd. (+ 4.7%).
Among Australian companies, Paladin Energy, Ltd. has seen a rise in share prices by 11.5%, thanks to information that Japan plans to build a nuclear power plant, for which the country will need uranium.
Securities price of EML Payments, Ltd. increased by 2.5% after the announcement of the launch of a securities buyback program for a total of 20 million Australian dollars (equivalent to 13.8 million US dollars).
Trading analysis offered by
Flex EA
.
Source