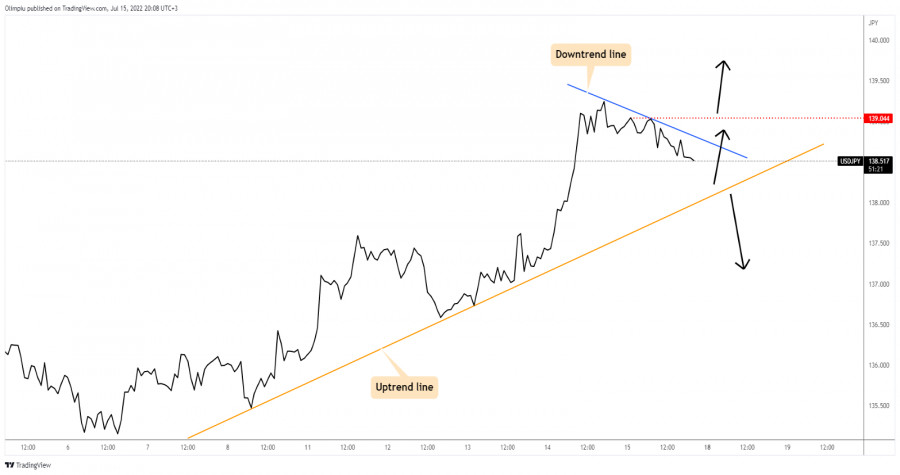 USD/JPY Uptrend!
The USD/JPY pair dropped in the short term. The current retreat is natural after its strong growth. The uptrend remains intact as long as it stays above the uptrend line. The price could come down to testing and retesting the uptrend line before resuming its growth.
The uptrend line represents a downside obstacle. Only dropping and stabilizing below this line could announce a larger drop, a downside continuation, and could announce that the upside movement ended.
USD/JPY Trading Conclusion!
As long as it stays below the minor downtrend line, USD/JPY could drop towards the uptrend line. It could start growing again from around the uptrend line. Still, only a new higher high, jumping and closing above the downtrend line and above 139.04 could activate further growth.
Trading analysis offered by
RobotFX
and
Flex EA
.
Source