US stock futures are trading mixed on Friday. Apparently, investors stay optimistic due to strong corporate reports. This fact favors the market and serves as stimulus for buying, even despite numerous challenges due to the highest US inflation in 40 years. Dow Jones Industrial Average futures added 42 points, or 0.2%. S&P 500 futures were down 0.1% and Nasdaq 100 futures fell by 0.3%.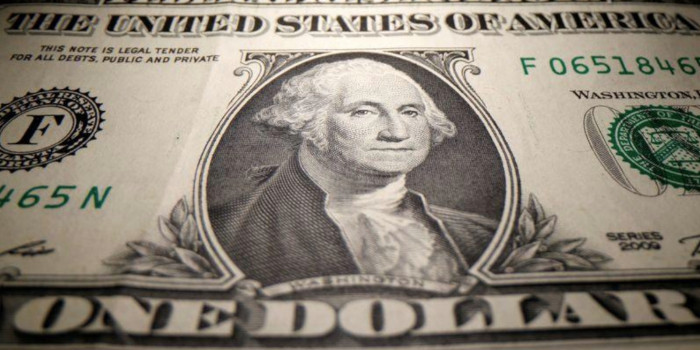 The high-tech Nasdaq Composite is likely to close the week 5.3% higher. The Dow Jones Industrial Average is poised for a weekly gain of 2.4%, while the S&P 500 is due to advance by 3.5%.
Dow Jones Industrial Average futures rose on a strong report from American Express. The company's stock jumped 3% at the premarket after it reported excessive profits due to high consumer spending on travel and entertainment.
Currently, nearly 21% of the S&P 500 companies have reported earnings. According to FactSet, 70% of them have exceeded analysts' expectations.
Yesterday, the reports on manufacturing PMI and services PMI for July were due. Positive outcome will be the catalyst for the market's further growth.
Premarket
Verizon shares fell by 4.4% in the premarket after quarterly earnings had been below economists' estimates and the company lowered its annual forecast. Verizon's management said its subscriber base growth was affected by rising prices.
Snap was the top loser yesterday. Its shares plummeted by 30.3% in the premarket after its parent company Snapchat reported larger-than-expected quarterly losses and its slowest sales growth since it went public. It also noted that current-quarter sales remained unchanged from 2021 amid tougher economic conditions and growing competition.
Shares of Seagate Technology fell by 11.8% in premarket after the company missed its quarterly net income estimates. It also issued a weaker-than-expected outlook and reported a significant drop in demand for personal computers.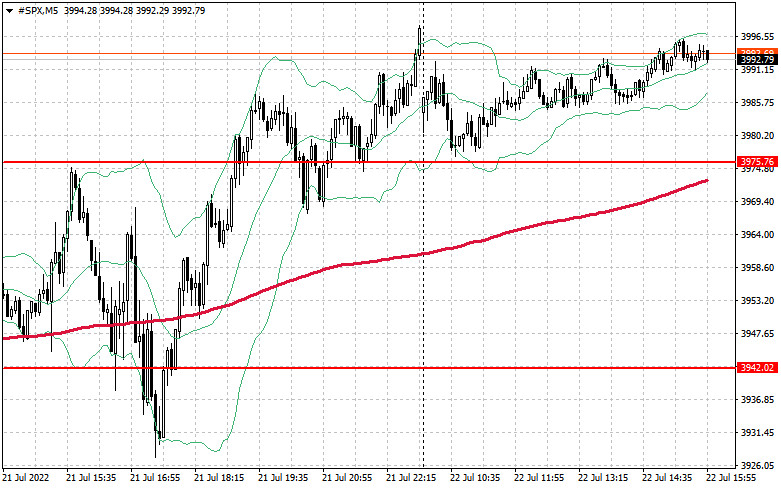 Technical picture of S&P500
The bulls reached the level of $3,975 on Thursday and targeted for a continued rally yesterday. However, new positive reports as well as strong fundamental statistics are the key point. Currently, bulls focus on the next resistance, i.e. $4,013. A rapid growth of the index to the area of $4,050 is possible above this level, as large sellers will return to the market. There will be at least some traders who want to lock in profits on long positions. A level of $4,089 will be considered a more distant target. In case the pressure formed by weak corporate reports returns, buyers will have to defend the nearest support levels of $3,975 and $3,945. Their breakout would push the index back to $3,905. If buyers miss that level, the index will go down to the area of $3,835. A more stable level of $3,801 is slightly below, where buyers will again act more aggressively.
Trading analysis offered by
RobotFX
and
Flex EA
.
Source