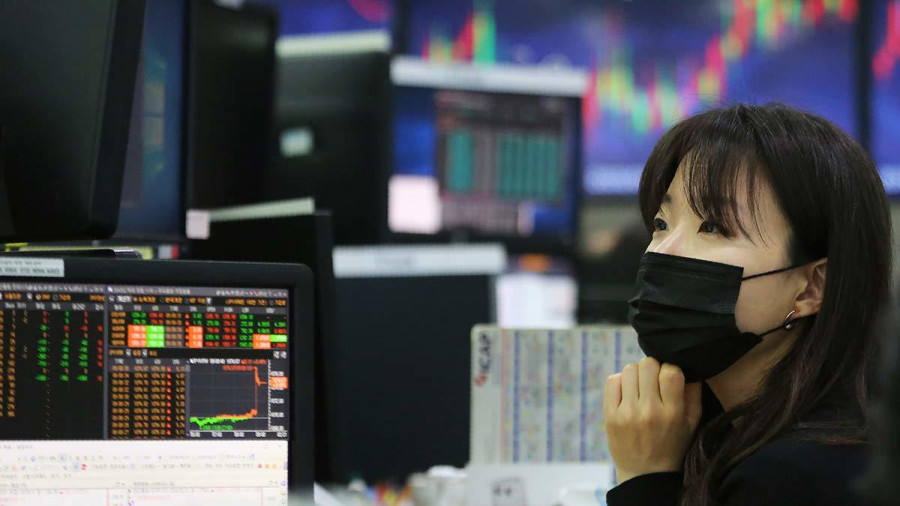 The main Asian indicators are adding 0.32-1.85% at the auction today. The largest increase was shown by the Hong Kong Hang Seng Index, which grew by 1.64%, and the Korean KOSPI, which gained 1.85%. The Australian S&P/ASX 200 added 0.32% less than others. China's Shanghai Composite and Shenzhen Composite rose 0.44% and 0.92% respectively, while Japan's Nikkei 225 increased 1.1%.
The optimism of the bidders is primarily associated with an increase in American indicators. Their growth was facilitated by the upcoming speech of the head of the Federal Reserve, as well as positive statistics on employment. Thus, the number of applications for unemployment benefits for the previous week decreased by 2 thousand and amounted to 229 thousand.
The second factor was the publication of statistical data from Japan. Over the past month, the country saw an increase in consumer prices by 2.5% year on year. This level has not changed compared to the April mark, and also coincided with the expectations of experts. However, the central regulator of the country is not yet ready to talk about the long-term sustainability of this phenomenon, since the increase in wages remains relatively weak. Paired with rising energy prices, this has a certain negative effect on customer sentiment and company profits. Inflation has been growing for nine months.
Of the components of the Nikkei 225 index, M3, Inc., which rose by 7.1%, Ajinomoto Co., Inc., which added 6.8%, and Kao Corp., which gained 5.5%, added more than others in the price.
Sony securities also showed a slight increase in the price, adding 0.2%, while Fast Retailing, Co. quotes fell by 0.1%.
Of the components of the Hang Seng Index, Wuxi Biologics (Cayman), Inc., which rose by 8.9%, ENN Energy Holdings, Ltd., which added 7.7%, and Geely Automobile Holdings, Ltd., which increased by 7.4%, added more than others in the price.
Securities of the largest South Korean companies also showed an increase. Hyundai Motor quotes rose by 1.5%, and Samsung Electronics, Co. – by 1.9%.
As for the largest Australian companies, BHP securities fell by 1.3%, and Rio Tinto – by 1.2%. At the same time, the quotes of the Commonwealth Bank rose by 0.3%.
Trading analysis offered by
RobotFX
and
Flex EA
.
Source