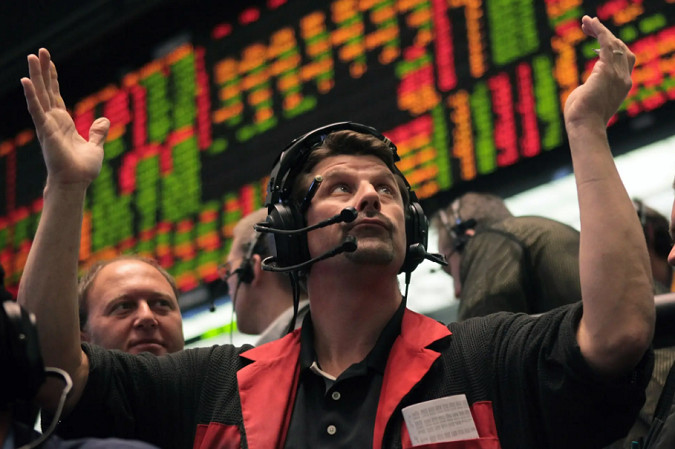 Stocks moved lower while bonds surged. Traders are assessing comments from the heads of major central banks for clues as to the policy and global economic outlook.
The S&P 500 index hovered around 3,815, a level that investors have been closely watching. The quarterly rebalancing of portfolios contributed to volatility in the stock market. The dollar appreciated against most major currencies.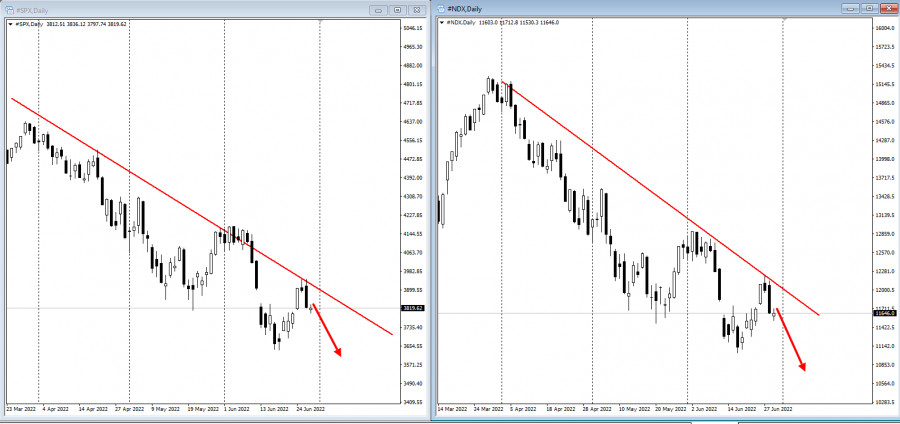 Federal Reserve Chair Jerome Powell said the US is in "strong shape" and "well positioned to withstand tighter monetary policy." He reiterated the commitment to bring inflation down, adding that the process is highly likely to cause some "pain." Powell also said the Fed is raising rates "expeditiously" and aims to move "into restrictive territory fairly quickly," referring to having borrowing costs at levels that would restrain rather than spur economic growth.
European indices are falling, putting pressure on the year's low: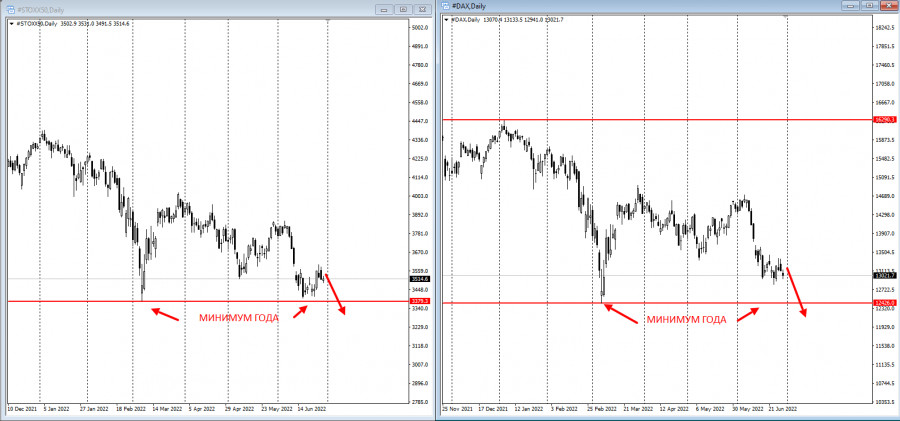 European Central Bank President Christine Lagarde and Bank of England Governor Andrew Bailey also gave speeches.
Earlier in the day, Fed Bank of Cleveland President Loretta Mester said officials must not be complacent about increases in long-term inflation expectations and should act forcefully to curb rising price pressures. US consumer spending expanded in the first quarter at the softest pace of the pandemic recovery, marking a surprise sharp downward revision that suggests an economy on weaker footing than previously thought.
"We do not believe the stock market has bottomed yet, and we see further downside ahead," George Ball, chairman of Sanders Morris Harris, said. "Investors should be holding elevated levels of cash right now. Stocks with high dividend yields and low volatility are a sound investment while we wait for the markets to bottom."
Financial executives are becoming increasingly pessimistic about the economy this year, with sentiment falling to its lowest level in nearly a decade. According to the latest quarterly results of a survey of CFOs conducted jointly by Duke University's Fuqua School of Business and the Federal Banks of Richmond and Atlanta, respondents have lowered their expectations for economic growth. The survey's optimism index fell to 50.7, the weakest result since late 2012.
What to watch this week:
China PMI, Thursday
US personal income, PCE deflator, initial jobless claims, Thursday
Eurozone CPI, Friday
US construction spending, ISM Manufacturing, Friday
Trading analysis offered by
RobotFX
and
Flex EA
.
Source