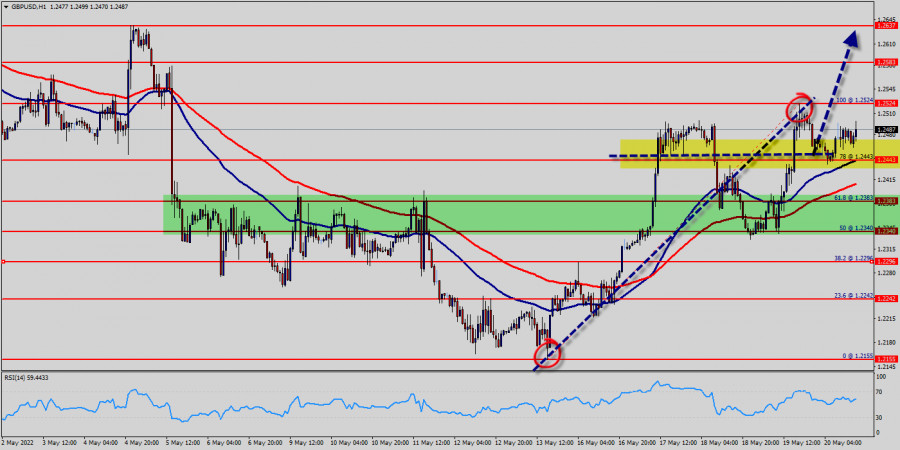 Overview :
The GBP/USD pair has broken resistance at 1.2443 which acts as a support this morning.
The pair is moving between the levels of 1.2443 and 1.2524. As the trend is still above the 100 EMA, a bullish outlook remains the same as long as the 100 EMA is headed to the upside.
Consequently, the level of 1.2443 remains a key resistance zone.
Therefore, there is a possibility that the GBP/USD pair will move upwards above 1.2443, which coincides with a ratio 78% of Fibonacci retracement.
The falling structure does not look corrective. In order to indicate a bearish opportunity above 1.2443, buy above this level with the first target at 1.2524.
Moreover, if the pair succeeds to pass through 1.2524, it will move upwards continuing the bullish trend development to 1.2583 in order to test the daily resistance 2.
However, if a breakout happens at 1.2383, this scenario may be invalidated. Also, it should be noted that the weekly pivot is seen at the level of 1.2343. But, the market is still in an uptrend for that we still prefer the bullish scenario.
Trading analysis offered by
RobotFX
and
Flex EA
.
Source