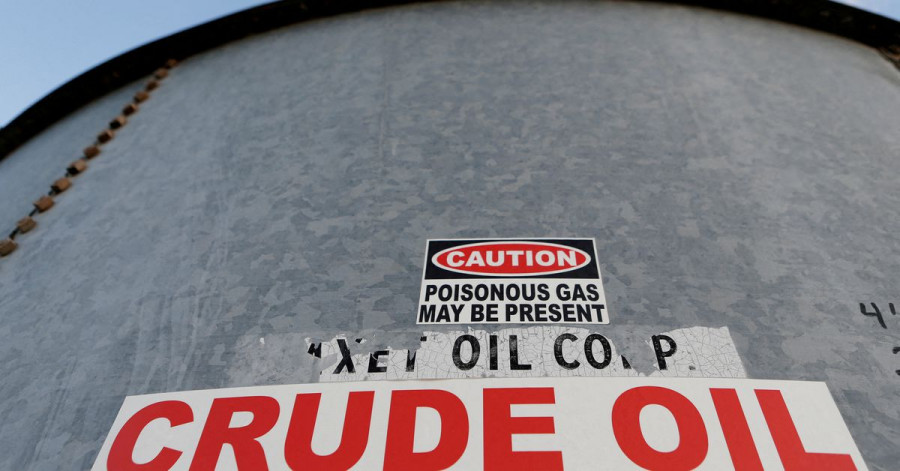 During the European trading session on Friday, oil began to decline in price as part of a correction after the price rose for two days in a row.
At one point on the New York Mercantile Exchange, July futures for WTI oil lost 0.13% and traded at $113.86 per barrel. Futures for Brent crude for August delivery by this time fell in price by 0.01% to $114.16 per barrel.
The rise in the cost of oil, which we have seen in recent days, was triggered by several factors. Firstly, this is the release of statistics on the decline in commercial oil reserves in the US for the last trading week (until May 20), which showed that oil reserves have fallen significantly, namely by 1 million barrels. By the way, experts expected a decline, but not so significant - only 0.7 million barrels.
Secondly, prices were pushed up a lot by the fears of bidders that a shortage of raw materials is forming on the global market. These fears are not groundless, because some states and enterprises are already significantly reducing the volume of purchases of Russian oil. The EU countries have not officially introduced an embargo on the supply of oil from the Russian Federation.
Amid ambitious statements by Western European countries to abandon Russian energy resources, the Asian partners of Russia, on the contrary, are actively increasing purchases. According to a Bloomberg publication, Asia has already overtaken Europe in terms of oil purchases from Russia, and this has happened for the first time in history.
So, over the past week, tankers from the Russian Federation transported to Asian ports from 74 to 79 million barrels of oil, which is almost three times more than in the period before the start of a special military operation in Ukraine. As for Europe, Russian oil is supplied there mainly through pipelines.
According to analyst Jane Xie, the volume of Russian oil rose to a record level in April due to strongly increased purchases of India. As you can see, some of the buyers in Asia are more focused not on a political position, but on their own economy. However, according to Xie, the United States is paying close attention to India's active purchase of Russian energy raw materials, which is why there are some risks of a decrease in this trade flow.
Analysts expect that the annual inflation rate in the US has already reached its peak in March. There is increasing discussion about the possibility of a recession in the United States, but it is currently impossible to say for sure whether a local or global economic downturn will occur in the future. At the same time, analysts and bidders are increasingly discussing this possibility, which is why the entire oil market would do well to be ready for such a development of events.
JPMorgan Chase CEO Jamie Dimon is confident that a recession is more than likely, especially if the Federal Reserve continues to raise interest rates. The probability of a "soft" recession (lasting 6 to 9 months) is one in three.
Former Federal Reserve Vice Chairman and Princeton University professor Alan Blinder estimates the likelihood of a US recession at 50-60%.
Experts are wondering how inflated oil prices bring an economic downturn, but no less interesting is what will eventually happen to the prices of oil in a global economic downturn.
Regarding this issue, economist Kevin Kliesen of the Federal Reserve Bank of St. Louis wrote as early as 2001 that high oil prices did not precede recessionary cycles in the early postwar period. For all four quarters that preceded the recessions (we are talking about the periods 1948-1949, 1953-1954, 1957-58, 1960-1961 and 1969-1970), energy prices rose by an average of about 1.5%. Since the beginning of the 1970s, this trend has changed - on the threshold of economic recessions, energy carriers began to rise in price significantly, namely, by an average of 17.5%. Around this time, OPEC arose, which regulates both prices and the oil market itself.
An economic downturn could lead to a sharp drop in oil prices. For example, after the financial crisis of 2008, a severe recession followed, and against this background, oil prices fell from $134 to $39 per barrel by February 2009. However, prices did not remain so low for long, as OPEC cut production and fiscal stimulus measures provoked an increase in demand for raw materials. In other words, during periods of recession, oil prices in most cases fall, the only exception can be artificial maintenance of quotes.
It remains to be seen whether high inflation, inflated fuel prices and weak economic activity will affect consumer sentiment this summer. According to a GasBuddy survey,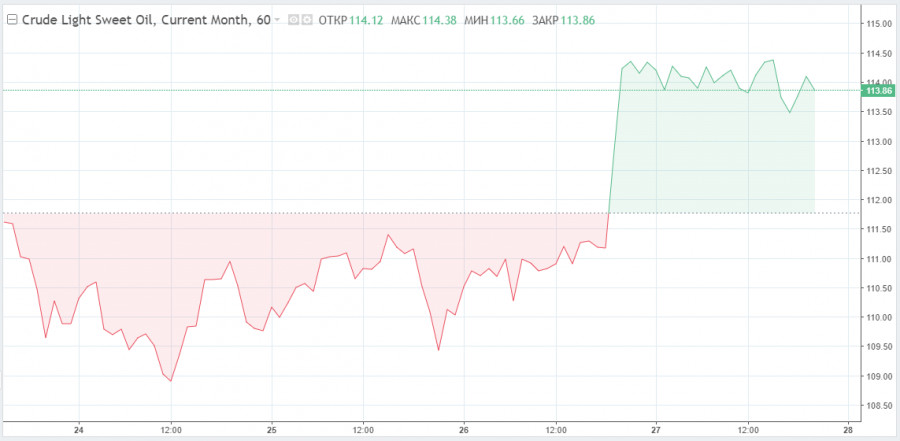 Trading analysis offered by
RobotFX
and
Flex EA
.
Source