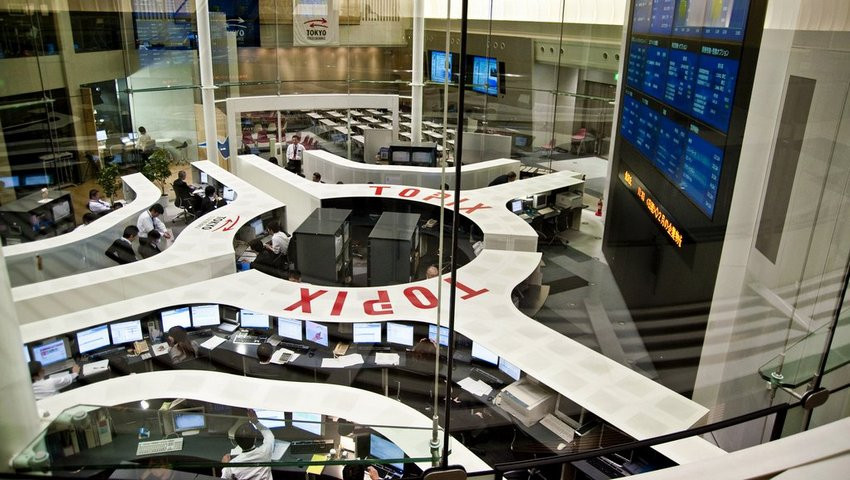 Major Asian indicators were mostly falling on Thursday. At the same time, some of the indices show a stronger decline, while others dropped slightly. Thus, the Chinese Shanghai Composite and Shenzhen Composite lost only 0.08% and 0.01% respectively, while Hong Kong Hang Seng Index dropped 2.28% at once. Japan's Nikkei 225 shrank by 1.8%, Korea's KOSPI dropped by 1.33%, and Australia's S&P/ASX 200 decreased by1.61%.
The pessimistic investor sentiment reflects the strong decline that occurred yesterday at the close of the US stock exchanges. The main indices fell by 3-4.7%. This was caused by weak data on US retail income, as well as fears of a possible recession.
The second important factor is the spread of COVID-19 in China. Earlier, the Chinese authorities announced their intention to lift all restrictions in early summer, but now this is already questionable, as the number of cases continues to grow. This, in turn, negatively affects investors' risk appetite.
Techtronic Industries Co. plummeted by 7.4%, Tencent Holdings, Ltd. tumbled by 6.8%, Alibaba Group Holding, Ltd. declined by 6.4%, and Budweiser Brewing Co. APAC, Ltd. slipped by 3.9%.
Energy companies in China also showed declines. Thus, PetroChina Co. fell by 1%, China Petroleum & Chemical Corp. dropped by 0.5%, China Oilfield Services slid down by 0.6%, China Coal Energy Co. decreased by 2%, and China Shenhua Energy Co. lost 1.2%.
According to the latest statistics from Japan, exports rose by 12.5% last month but fell short of experts' forecasts of a 13.8% increase. Import growth was also rising by 28.2%, although it was expected to increase by 35%.
Among the companies included in the Nikkei 225 index, Kawasaki Kisen Kaisha, Ltd. declined by 4.6%, Nippon Yusen K.K. lost 4.4%, and Seven & I Holdings Co. decreased by 4%.
In addition, Nissan Motor decreased by 3.7%, Rakuten Group Inc. plummeted by 3.6%, Fast Retailing dropped by 3.2%, and SoftBank Group and Sony fell by 1.5% and 1.4% respectively.
Korean companies, as it usually happens, were not showing significant changes in the value of securities. Thus, Samsung Electronics Co. declined by 0.9% and Hyundai Motor dropped by 1.6%.
Among the S&P/ASX 200 index the decline was observed in BHP and Rio Tinto dropping by 1.7% each, as well as Woodside Petroleum lost 2.5%, and Santos declined by 0.3%.
Trading analysis offered by
RobotFX
and
Flex EA
.
Source