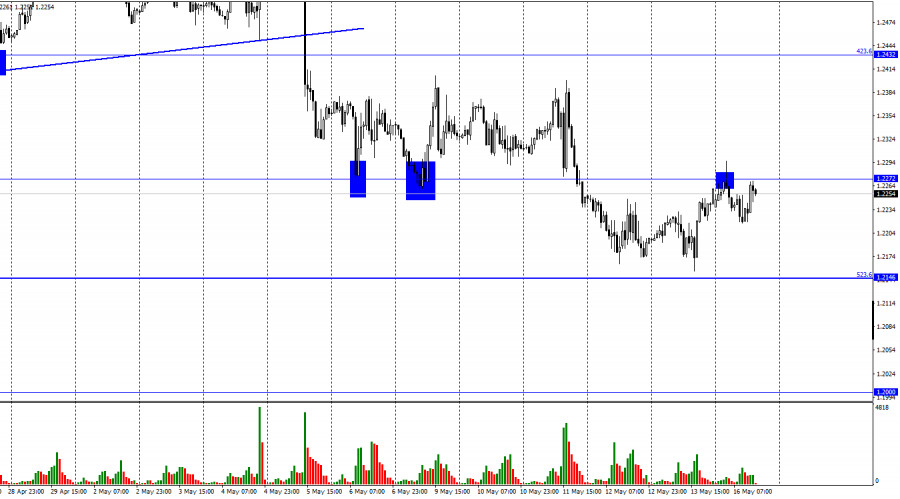 Hi, dear traders! According to the H1 chart, GBP/USD climbed towards 1.2272 and held onto this level early on Monday. However, the pair dropped afterwards. This could be the beginning of a new downward move towards the retracement level of 523.6% (1.2146). Just like the euro, the pound sterling is under pressure from the conflict between Russia and Ukraine, which has no signs of stopping any time soon. The economic impact of the war can already be felt throughout the world. Because Ukraine and Russia are both major food exporters, experts say many third world nations could face famine due to disruption of exports from these countries. However, even developed nations could face shortages of many goods.
In the meantime, the Bank of England cannot determine its stance on inflation. After four consecutive interest rate hikes of 1%, the inflation is still projected to reach 9% in April, well above the US. If actual inflation does match these forecasts, it would render all these measures moot. The BoE has faced criticism for constantly changing inflation forecasts. Prices of consumer goods and energy are rising, and the economy is slowing down, despite BoE interest rate hikes. The pound sterling cannot find support in this situation.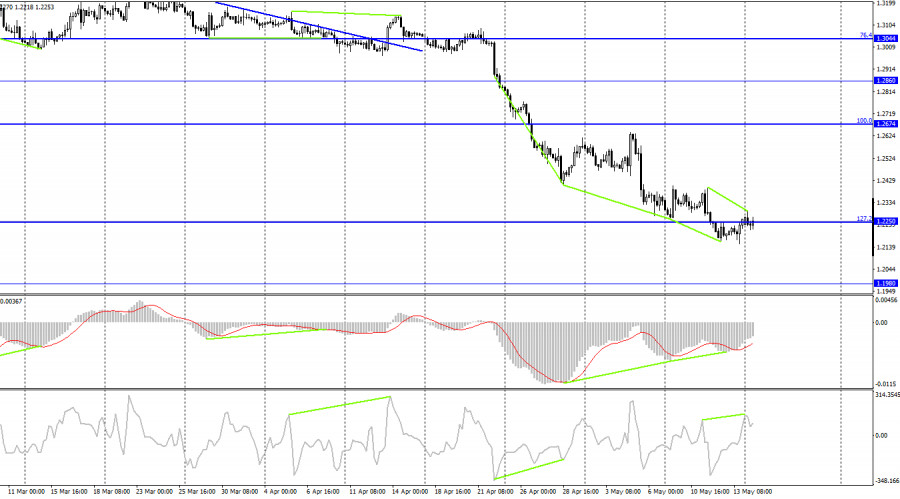 According to the H4 chart, the pair retraced back towards the retracement level of 127.2% (1.2250). The bearish CCI divergence indicates the pair could reverse downwards and fall towards 1.1980. If GBP/USD settles above the 127.2% level, it could rise slightly towards the retracement level of 100.0% (1.2674)
Commitments of Traders (COT) report: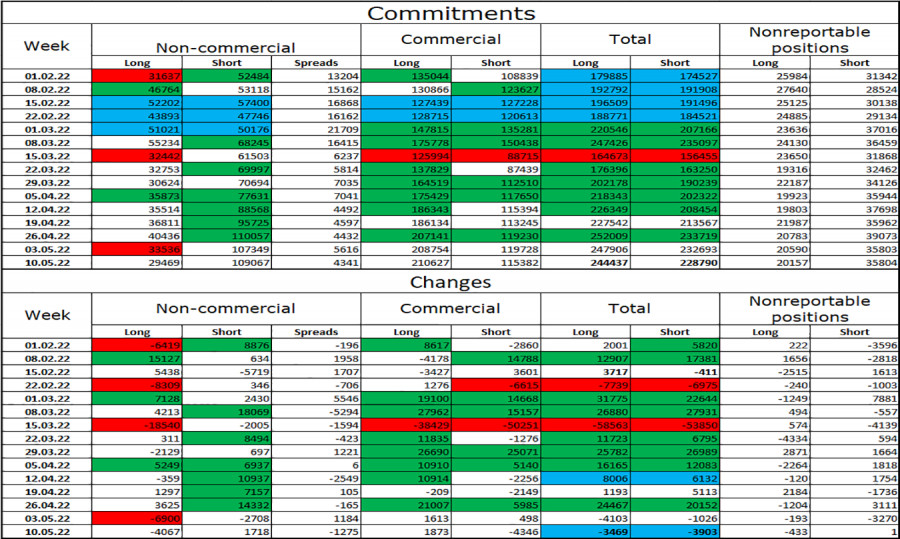 In the last week covered by the report, the mood of Non-commercial traders did not change significantly. Traders closed 4,067 Long positions and opened 1,718 Short positions, indicating an increasingly bearish trend. The amount of opened Long positions still exceeds the amount of Short positions fourfold (109,067 - 29,469), matching the situation in the market. Major market players are closing their GBP positions, and the pound could continue to fall in the next couple of weeks. However, the gap between net longs and net shorts suggest the pair's downtrend could end in the near future.
US and UK economic calendar:
There are no events in both the US and the UK today.
Outlook for GBP/USD:
Traders are recommended to open short positions if the pair bounces off 1.2272 on the H1 chart, with 1.2146 being the target. Long positions could be opened if the pair closes above 1.2272 targeting 1.2432.
Trading analysis offered by
RobotFX
and
Flex EA
.
Source