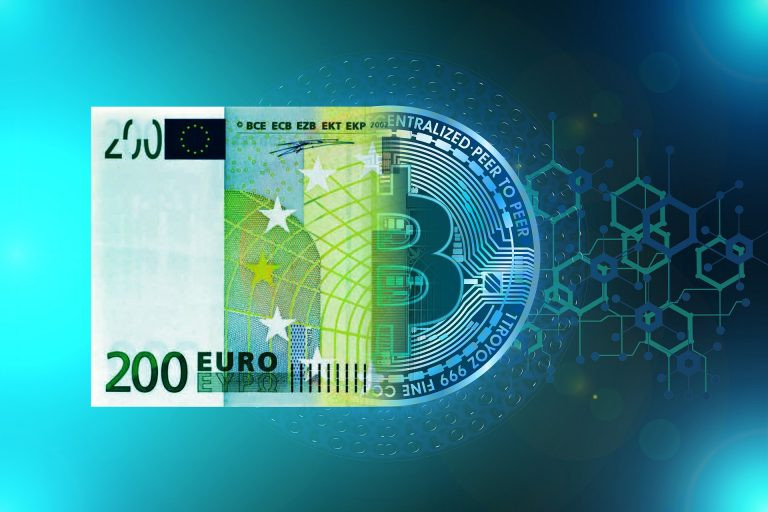 Over the past 3 years, speculation has abounded about the creation of digital EUR and USD. The development of these central bank digital currencies (CBDC) is well underway. 2023 could prove to be a decisive year for CBDCs.
The fast spread of the blockchain technology and digital currencies in general over the past several years has attracted the attention of the leading financial institutions, such as the Federal Reserve and the ECB. In 2019, the European regulator began to lay the groundwork for the digital euro, aiming to stay competitive in the global financial market.
According to the "Future of Money" report, which was presented by the European Parliament in November 2019, the digital euro would be a currency issued and controlled by the ECB. The new legal tender would be "the digital form of fiat money that is issued and regulated by the monetary authority of a country", the report said. This would allow the ECB to have extended control over the currency. Earlier, the influence of ECB was limited to control over cash supply and the reserves of private banks.
European households would be able to open accounts at the central bank directly, bypassing other banks. Furthermore, the ECB would guarantee the security of investments, as the central bank cannot go bankrupt.
According to ECB board member Fabio Panetta, the launch of a digital euro would support Europe's drive towards innovation, as well as strengthen the euro's status globally. Furthermore, it would fortify the Eurozone's monetary sovereignty. "At the end of 2023 we could decide to start a realisation phase to develop and test the appropriate technical solutions and business arrangements necessary to provide a digital euro. This phase could take three years," Panetta stated.
In his speech at the National College of Ireland, Panetta noted that a CBDC could be used for digital payments. Commenting on the crash of TerraUSD (UST) and the resulting volatility in the crypto market, he pointed out the weak points of stablecoins as a payment option. "Despite claims that cryptos are a trustworthy form of 'currency' free from public control, they are too risky to act as a reliable means of payment. They behave more like speculative assets and raise multiple public policy and financial stability concerns." Panetta said, adding that stablecoins are not risk-free. The best possible solution in this situation would be state regulation, he concluded.
ECB president Christine Lagarde supports Panetta's position. Earlier, she stated that the digital euro would become a reality, but its development would take a lot of time. The legal framework for the CBDC is expected to be developed within the next 5 years, with the development of the digital euro itself to be finished by 2026. According to Fabio Panetta, most EU residents supported the launch of the European CBDC.
Trading analysis offered by
RobotFX
and
Flex EA
.
Source