On Thursday, Bitcoin plummeted to the lows of January 2022, losing 8.5% and closing at $36,400. The leading cryptocurrency extended its drop on Friday, falling to $35,792 at the time of writing.
According to CoinGecko, the crypto market's capitalization dropped by 7.1% to $1.77 trillion over the past day.
The Fear and Greed Index has lost 5 points over the past 24 hours, falling to 22 points.
All major cryptocurrencies finished Thursday in negative territory. Ethereum dived by 6.3% to $2,751, while Solana crashed by 11.1%, suffering the biggest losses out of the 10 largest cryptocurrencies by market cap.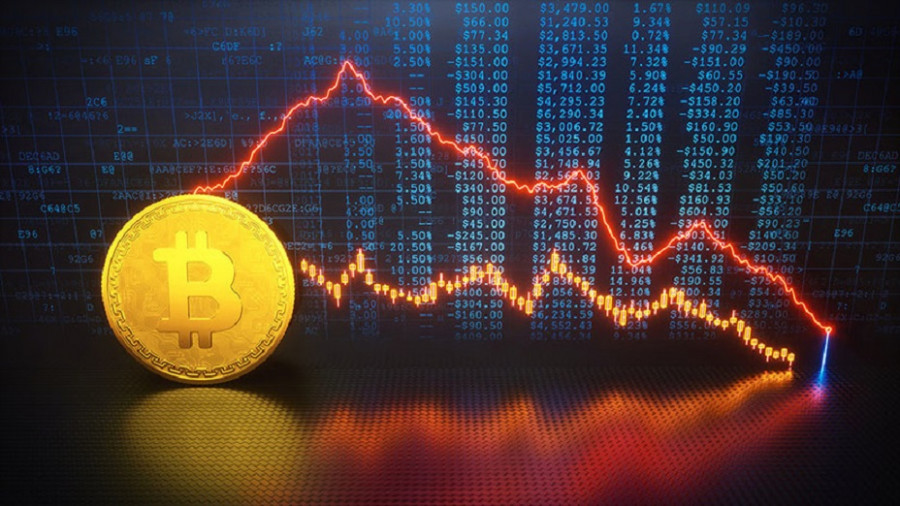 In a few hours, traders closed positions worth $242 million due to the BTC sell-off, Coinglass reported.
The sharp drop of US stock indexes triggered the BTC crash. On Thursday, the NASDAQ Composite lost 5%, while the S&P 500 fell by 3.5%. In April, the NASDAQ Composite dropped by more than 12% in its worst monthly performance since 2008.
Earlier, Arcane Research reported that the correlation between BTC and tech stocks reached the highest level since July 2020.
On Thursday, the yield of 10-year US Treasury bonds has jumped above 3.10% for the first time since the end of 2018.
According to the weekly report by CoinShares, digital assets saw outflows of about $120 million over the past week. BTC outflows reached $133 million in the largest single week of outflows since the summer of 2021. It is the fourth consecutive week of outflows for digital assets.
On Wednesday, bitcoin was surging upwards, touching $40,000 as the Federal Reserve announced a 50 basis point interest rate hike from 0.75% to 1%. The interest rate has been increased by 50 basis points for the first time since 2000
However, most cryptocurrency analysts think BTC has significant potential in the near future.
Earlier, Bloomberg predicted that the Federal Reserve could ease its monetary tightening cycle due to the massive correction in the stock market. This would lead to a massive rally for all high-risk assets, such as equities and crypto. Besides bitcoin, altcoins such as Ethereum and Solana could also reverse upwards in this situation.
US economist Benjamin Cowen stated that the digital assets market would likely experience an upsurge in the near future. However, he recommended traders to invest into Cardano, Avalanche, and Polkadot, shunning BTC.
Bitcoin has largely performed well in May, advancing 7 times and declining 4 times over the past 11 years. On average, BTC rose by 27% and fell by 6% in May. If BTC follows the price dynamics of the past several years, it could either jump to about $48,000 or slide down to about $32,000.
Trading analysis offered by
RobotFX
and
Flex EA
.
Source