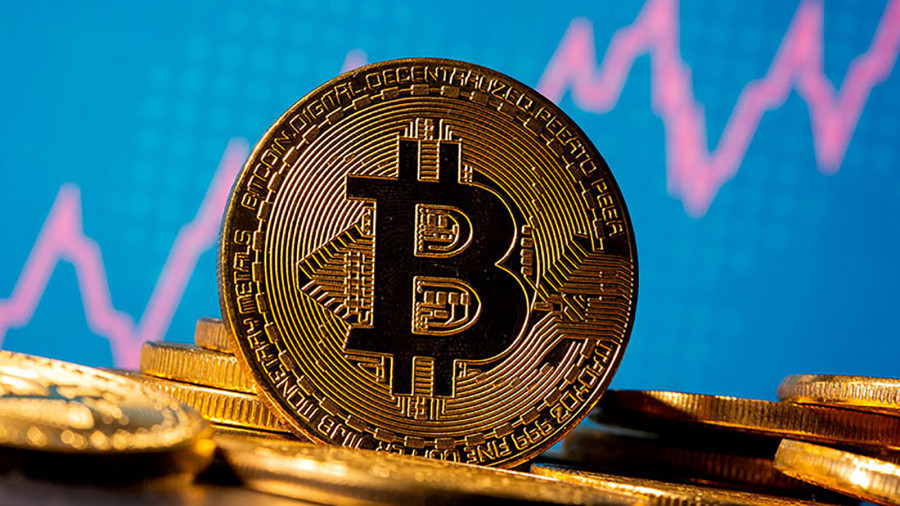 While bitcoin stands in one place, we continue to get acquainted with the opinions of many well-known and respected people. As we have already said, the Bitcoin 2022 conference was held last week, at which Cathie Wood and Michael Saylor spoke. But, besides them, there were also other speakers, for example, one of the founders of PayPal, Peter Thiel. He, like many others at the conference, is waiting for the globalization of bitcoin, its deep introduction into the existing financial system, as well as the growth of its value to some cosmic heights. During his speech, he said that some well-known people in the world of finance "put sticks in the wheels" of bitcoin and prevent it from developing. One should not guess for a long time who got into the list of "enemies of bitcoin" - those who have repeatedly criticized it in recent years. For example, Warren Buffett, whom Thiel called "the sociopathic grandfather from Omaha." Buffett repeatedly criticized cryptocurrencies, said that he was not going to invest in them and did not advise anyone, and also called them a tool for gambling. JPMorgan CEO Jamie Dimon has also repeatedly negatively expressed himself, which is why he was included in the "Thiel list".
In addition, the co-founder of PayPal criticized central banks because of their slow introduction of digital technologies. Thiel believes that humanity is at the end of the era of paper money and soon central banks will begin to suffer bankruptcy. The fact that behind every central bank there is a state that simply cannot function without a central bank, for some reason, is not taken into account by Thiel. It sounds like "everyone will go bankrupt, an asteroid is flying to the planet, but buy bitcoins - they will save everyone. To be honest, when you read what arguments famous and respected people give in favor of bitcoin, I want to ask the question: what is it? An attempt to manipulate the masses to artificially increase the bitcoin exchange rate? If so, then this is not the worst option. According to many businessmen and financiers, bitcoin is almost a religion and you need to buy it for the same reasons why you believe in God. And we believe that there is no need to worry about central banks. As well as for paper money. The world has long ago begun the transition from paper money to electronic money. In many countries of the world, people pay with cards and through bank accounts. Thus, bitcoin is not a panacea and not a "savior of the financial system." The technology is still new and promising, but most are used exclusively as a means of investing in difficult times. It is also used as a means of payment, but this is far from its main function. Bitcoin has bitten off a certain piece of the financial pie, but this does not mean that it will now eat the whole pie.
Trading analysis offered by
RobotFX
and
Flex EA
.
Source