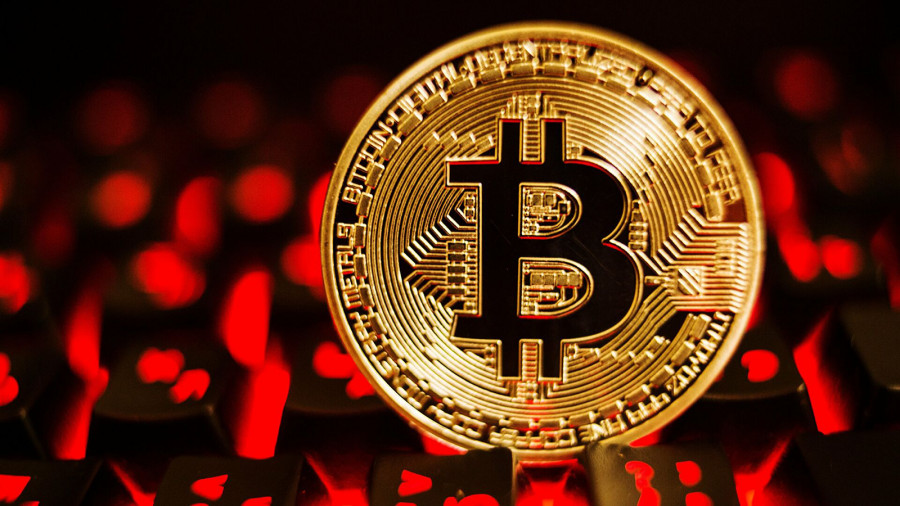 An ascending trend line has been formed on the 4-hour bitcoin TF, so bitcoin may continue to grow for some time. However, it should be noted that on the older TF (24-hour), all upward movement looks like a correction. Of course, any movement at first looks like a correction to the previous one. For example, at the beginning of 2021, when the euro was just beginning to fall against the dollar, the movement also looked like a correction, and as a result, the euro fell by almost 100% from the upward trend, and the fall has been going on for 14-15 months. However, if bitcoin gains a foothold below the trend line (which is not so difficult in the current circumstances), then we will get a strong signal to sell with targets of $ 40,746 and $ 34,267.
Geopolitics is no longer of interest to investors.
From the very beginning of the military conflict between Ukraine and the Russian Federation, we have said that complex geopolitics can put pressure on cryptocurrencies since they are also risky assets. However, in this case, the opposite happened - bitcoin grew because demand for it in Ukraine and Russia, whose economies were on the verge of collapse, greatly increased. In Russia, a ban was imposed on the withdrawal of currency abroad, so bitcoin became a means of escape from this restriction. And with a falling economy and 6 thousand sanctions from all over the world, many wanted to withdraw their funds abroad. Therefore, bitcoin has even benefited from the geopolitical crisis in Eastern Europe. Another thing is that the crisis can persist for a long time and provoke other crises. For example, energy or food. But it's hard enough to say how bitcoin will behave in the new conditions.
Recently, we have been wondering what values bitcoin can grow in the future? Maybe these maximum values were already reached last year? After all, for bitcoin to continue to grow, the demand for it must constantly increase, and the supply must either decrease or not increase. From our point of view, everyone who wanted to invest in bitcoin has done so for a long time. The market is now more present either large players who can afford to buy a "bitcoin", or miners, medium and small players who use a "bitcoin" for calculations. Anyway, the hype around bitcoin has long subsided, and a new "HYPE" is needed for new growth. We believe that it will be very difficult for bitcoin to even return to the maximum of 2021. Not to mention the growth to $ 100,000.
In the 4-hour timeframe, the quotes of the "bitcoin" came out of the triangle and after that continued to grow. It was not possible to gain a foothold below the level of $ 45,256, so now the upward trend continues. But we still do not believe that growth will last for a long time. We expect the cryptocurrency to consolidate below the trend line in the near future and begin a new round of decline. In this case, it will be possible to sell with a target of $ 40,746.
Trading analysis offered by
RobotFX
and
Flex EA
.
Source