Bearish
GBP/JPY is currently at 164.46 at the top of the range. We have divergence for the short.
IF we can break the 164.29 support, we are looking for an initial move to the former day chart top at the 163.74 area, and then the ATR Target at 162.93.
Watch the USDX for any change in direction. The ATR for the pair currently is 165 pips per day and its 180 day average is 136 pips per day.
USDX was currently up at the time of this post.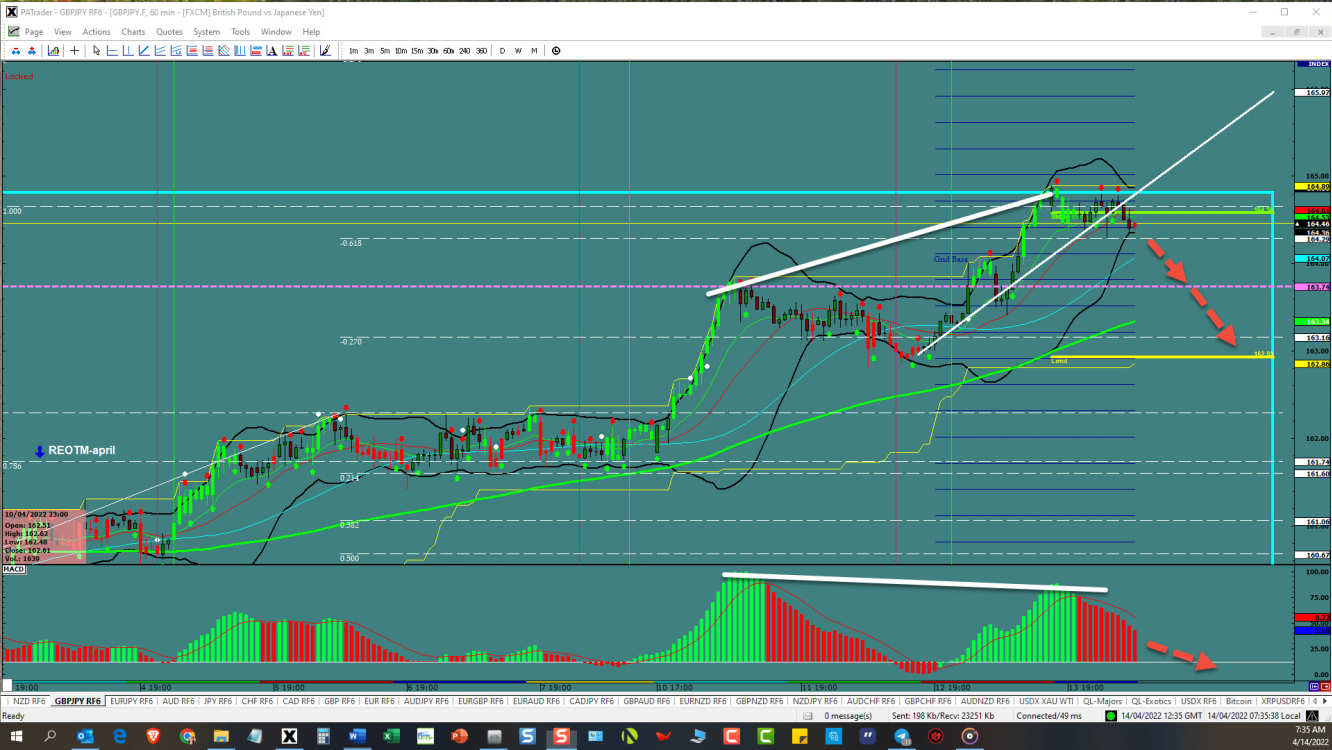 GBP/JPY trying to break down
Trading analysis offered by
RobotFX
and
Flex EA
.
Source