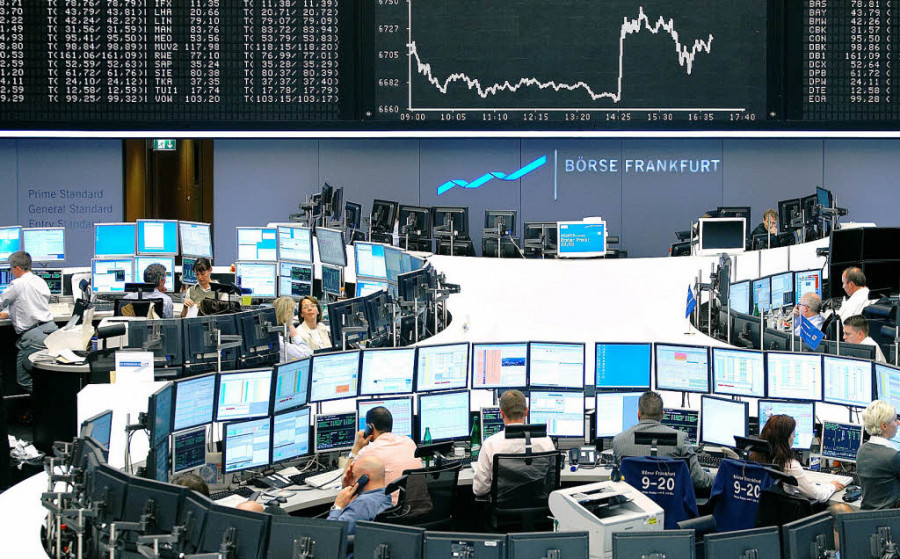 The European stock market declined at the end of yesterday's trading session. All major indices of the region lost about 1% each. Thus, the composite STOXX Europe 600 index fell by 0.94%, the German DAX declined by 1.31%, the UK's FTSE 100 dropped by 0.83%, and the French CAC 40 index lost 1.21%. The Italian FTSE MIB and the Spanish IBEX 35 indices plummeted by 1.1% and 1.23% respectively.
Notably, over the first quarter of this year, the FTSE 100 index has added 1.8%, while the German DAX and French CAC 40 have lost 9.2% and 6.9% respectively. The STOXX Europe 600 composite indicator decreased by more than 6% in total.
Investors closely watched economic data from the UK. In Q4 2021, the country's GDP growth was 6.6%, according to preliminary data, the growth was estimated at 6.5%. In quarterly terms, GDP growth amounted to 1.3%, which also exceeded the previously announced 1%. The FTSE 100 index strengthened slightly after the data release.
There was also a drop in the unemployment rate in February in the euro area states to 6.8% from January's 6.9%. This was not quite in line with the expectations of analysts, who predicted a drop to 6.7%. Germany's unemployment rate last month remained at February's level of 5%. The total number of unemployed people fell by 18,000, though it had been expected to drop to 20,000.
Germany recorded a 0.3% rise in retail sales in February compared to January levels. However, according to analysts' forecasts, the growth was estimated at 0.5%.
In France, consumer prices rose by 5.1% year-on-year last month, compared to February's level of 4.2%. This exceeded the expectations of analysts, who predicted growth of this indicator only to 4.9%. Consumer spending in the country also increased by 0.8%, though not as rapidly as prices. Experts predicted a more significant growth of this indicator.
Hennes & Mauritz AB lost some ground despite reporting a net profit for Q1 2022. The securities fell by 12.9%, as the company's profit did not meet investors' expectations.
Air France-KLM has announced that former CEO Benjamin Smith would remain in charge. Meanwhile, the company's stock dropped by 1.5%.
According to information about the upcoming major acquisition of Brewin Dolphin Holdings by Royal Bank of Canada for a total amount of £1.6 billion ($2.1 billion), Brewin Dolphin Holdings' securities instantly increased by 61%.
Trading analysis offered by
RobotFX
and
Flex EA
.
Source