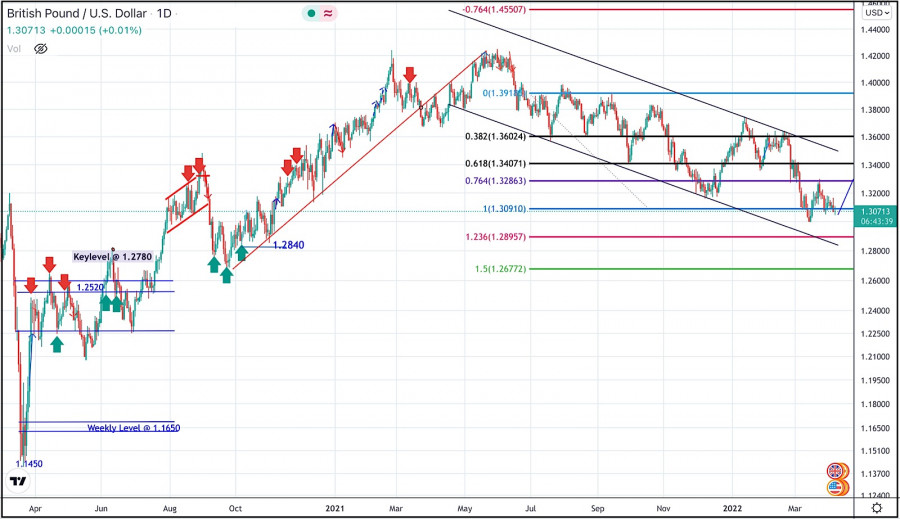 The GBPUSD pair has been moving within the depicted bearish channel since July.
Recently, BUYERS were watching the price levels of 1.3730 to have some profits off their trades as it stood as a key-resistance which offered significant bearish rejection recently.
The short-term outlook turned bearish when the market went below 1.3600. This enhanced the bearish side of the market towards 1.3400 which brought the pair back towards 1.3600 for another re-test.
Hence, the recent bullish pullback towards 1.3600 should have been considered for SELL trades as it corresponded to the upper limit of the ongoing bearish channel.
It's already running in profits. Bearish persistence below 1.3090 was needed to enable further downside continuation towards 1.2900 (the lower limit of the movement channel).
Instead, bullish rejection has arised many times around 1.3000 standing as a significant Daily Support where the current consolidation range has arised.
On the other hand, another bearish breakout below 1.3090 will probably enable more bearish extension at least towards 1.2890.
Bullish breakout above 1.3280 can enable quick bullish advancement towards 1.3400 and probably 1.3600.
Trading analysis offered by
RobotFX
and
Flex EA
.
Source