US indices gained on Thursday because no sharp statements and actions were made at the NATO summit. However, shares of energy companies fell as natural gas prices dipped after the US and the European Union announced plans to cut European countries off Russian supplies.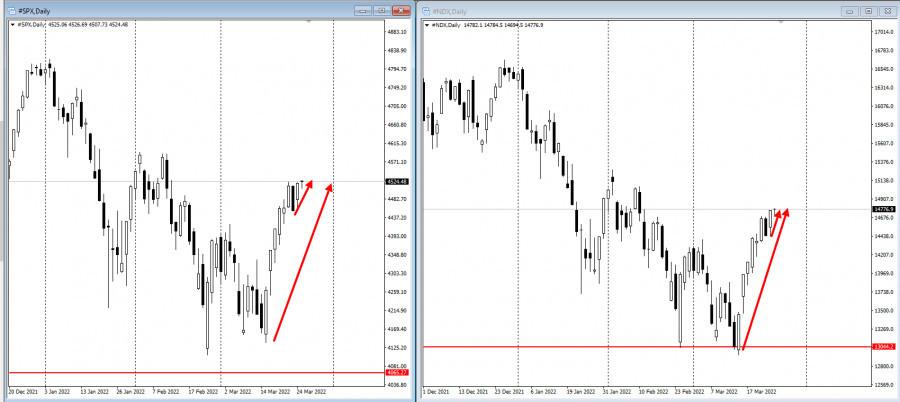 Meanwhile, Treasury yields have risen even though they have remained on one of the worst quarterly tracks since the early 1970s. The dollar index, on the other hand, fell. Oil also rolled back after the leaders of the European Union refrained from new steps to reduce imports of Russian oil.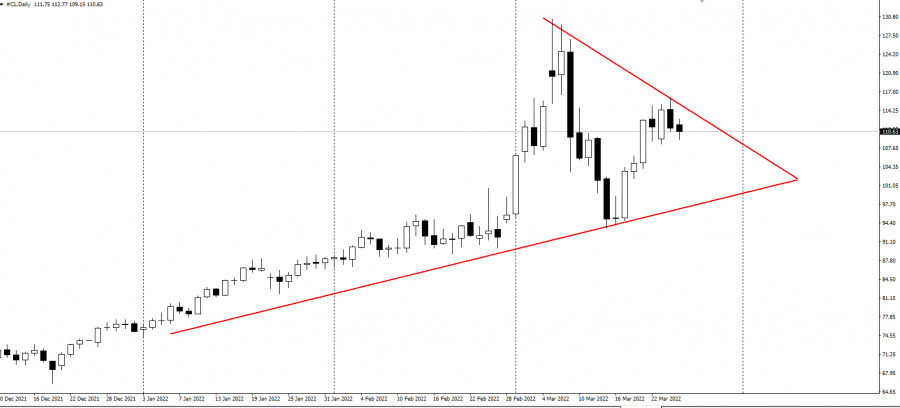 Investors continue to grapple with the geopolitical situation, which caused higher commodity costs that have fueled expectations of higher inflation and more aggressive Fed rate hikes. Key parts of the US Treasury yield curve continue to flatten or invert, sparking debate about whether the bond market will prompt a sharp slowdown in the economy, or even cause a recession.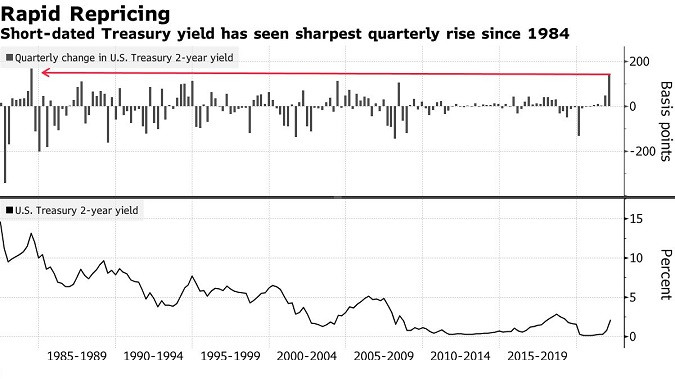 "We think it will happen pretty quickly," said Gene Tannuzzo, global head of fixed income at Columbia Threadneedle Investments. "It doesn't necessarily signal a recession", he added, as "this is a very different cycle and the first time in more than 30 years the Fed is playing catch-up with inflation.
Trading analysis offered by
RobotFX
and
Flex EA
.
Source