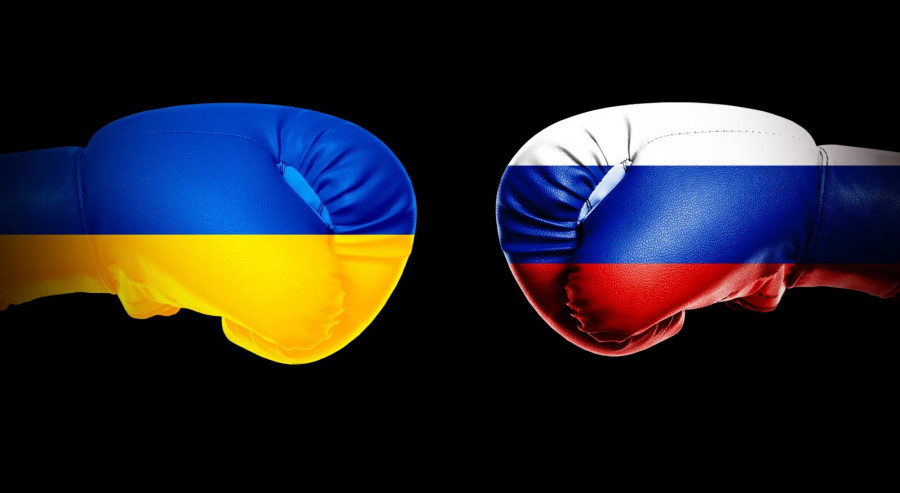 The key indices of the US stock market - Dow Jones, NASDAQ, and S&P 500 - continue to show record growth. Although the Fed raised its key rate quite recently, and also announced 6 more increases in 2022, the stock market still found reasons to actively buy stocks. From our point of view, this is a very interesting moment, because, over the past two weeks, US stock indices have grown very much and have already adjusted by 50% against the correction that we observed at the beginning of this year. Why did investors rush to buy stocks and bitcoin, which is also growing in the price?
From our point of view, no matter how banal it may sound, capital is now flowing from the Russian economy to the American one. It's no secret that the Moscow Stock Exchange still opened this week, and the blue chips even managed to avoid a serious fall. However, experts immediately stated that it was the companies themselves who were buying up their shares for a song, and the Russian government was supporting them in this process to prevent companies from passing under foreign control for a song (for example, China). But real investors continue to flee Russia. And although the Russian stock market is not considered large, there was still a lot of money spinning there, which is currently being withdrawn from the country by all available means. Someone will say that the authorities have already banned the purchase of dollars and the export of currency from the country. Do not forget that the currency can be taken out of the country on a private plane just in suitcases. Those who have a lot of money will find a way to take them out. And then this big money settles on other markets (not necessarily on the American stock market). Plus, do not forget that the shares of some Russian companies were also listed on European stock exchanges. And there, too, they are actively getting rid of them. It is quite difficult to find another explanation now.
Also, the situation around Ukraine has not changed over the past two weeks. At least, there was not a single reason for optimism. Negotiations are continuing, but there is no progress on the most important issues. The next round of negotiations in Turkey was supposed to take place last night, but its start was postponed to this morning. Experts say with one voice that negotiations are a screen to create the appearance of efforts to achieve peace. In reality, these negotiations will justify future military operations and new military operations. Thus, the situation in Ukraine and around Russia remains very serious and could not be a reason for the growth of risk appetite among investors.
Trading analysis offered by
RobotFX
and
Flex EA
.
Source