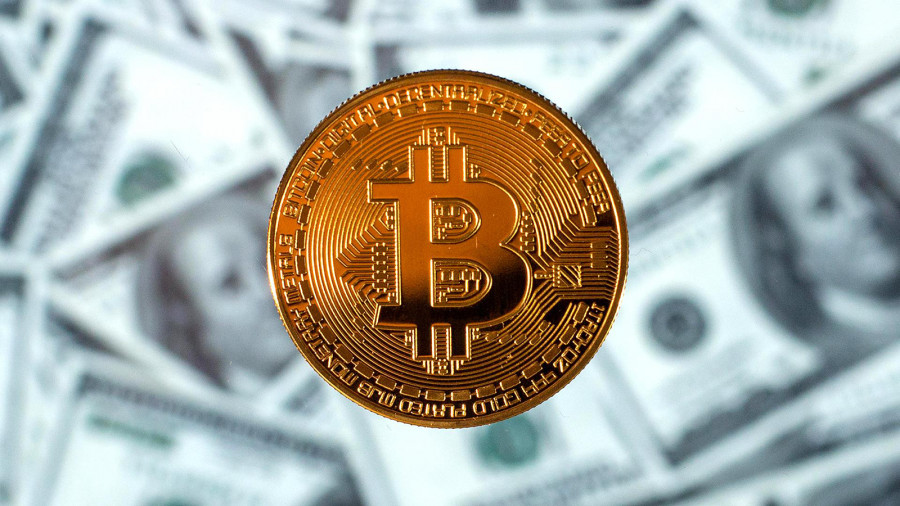 Bitcoin has risen in price over the past few weeks. Not significantly, but still more expensive. In our past articles, we have repeatedly said that the fundamental background for "bitcoin" remains extremely heavy, and the cryptocurrency itself continues to trade inside the side channel. Therefore, it is still too early to open champagne about the new "bullish" trend. However, there are still a couple of pieces of news that hypothetically, in the future, could have a beneficial effect on the position of bitcoin.
At the end of this week, the chairman of the State Duma Committee on Energy, Pavel Zavalny, said that countries friendly to Russia could pay for oil and gas in bitcoins. It should be noted right away that earlier Vladimir Putin said that the European Union will now have to pay for oil and gas supplies in Russian rubles. It is difficult for us to say how realistic this plan is, since it is hardly possible to change the payment currency in those contracts that are signed and assume deliveries for several years ahead. In principle, the same thing was stated in the European Union itself: contracts have been signed, they indicate the currency of payment. Therefore, probably, at this time it makes no sense to expect that payments for hydrocarbons from Russia will be made in rubles. Nevertheless, Pavel Zavalny said that the Russian Federation has long been offering China and Turkey to conduct transactions in their national currencies. And as an alternative, you can use bitcoin, since no country in the world is its issuer.
This is quite an interesting proposal and I would like to hear the opinion of the country's top leadership on this matter. Bitcoin remains an extremely volatile instrument, so many people use it only as an investment, but not as a means of calculation. It is completely unclear what Russia is going to do next with the received bitcoins. Wait for them to rise in price or immediately transfer them to other currencies? However, in any case, such statements are being made against the backdrop of deteriorating relations between Moscow and the West due to the Ukrainian-Russian conflict. Many reserves of the Central Bank of the Russian Federation have already been frozen, so Moscow is going to de-dollarize its economy and calls on its "friends" to also abandon the dollar.
Experts have already spoken about this. They believe that there will be nothing terrible for the Russian economy in this step by Moscow, but now it is still very difficult to imagine that such large contracts will be paid for with cryptocurrencies. Nevertheless, bitcoin remains a speculative tool and it is unlikely that the Russian government will want to play with its rate all the time. It is also completely unclear how the budget will be planned based on the huge receipts of cryptocurrencies, the exchange rate of which is constantly changing. However, this is still positive news for "bitcoin", which could strengthen to $ 45,000 against this background. But what's next?
Trading analysis offered by
RobotFX
and
Flex EA
.
Source