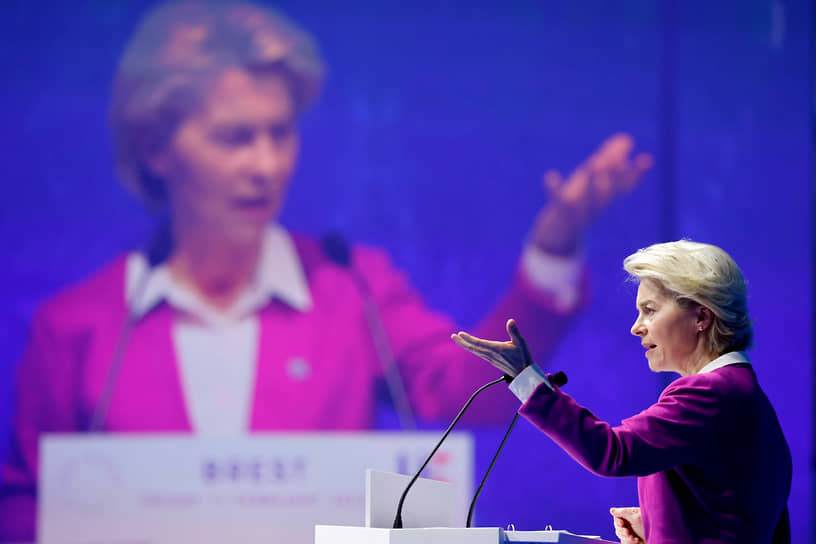 Alarms about the development of the energy crisis in Europe have significantly intensified amid the Russian military operation in Ukraine. Not only has Europe's lack of natural gas storage capacity caused gas prices to skyrocket, but the EU government has also decided to refuse to buy Russian fuels. This reckless and hurried decision risks bringing down the financial stability of Europeans.
Head of the European Commission Ursula von der Leyen acknowledged that the EU could not completely refrain from gas supplies from Russia because at present Europe could not survive without them. No matter how distressing it is for the EU government to admit its dependence on Russian energy resources, it is striving to exclude imports of Russian gas, oil, and coal. That is why it has already created a plan according to which the EU member states will gradually limit their supplies of energy resources from Russia, which would allow the EU to completely switch over to non-Russian sources of energy resources before 2030. Ursula von der Leyen advised European citizens to consume energy wisely while the transition is underway.
At the same time, Libya has recently admitted that it will not be able to replace Russian oil with its own in Europe. This was stated by Libya's Minister of Oil and Gas Mohamed Aoun. He also added that even if this was possible, it would only happen after five or even seven years.
At the same time, Russia is calm about this. For example, Nikolai Kobrinets, Head of the Department of European Cooperation of the Ministry of Foreign Affairs of Russia, said confidently that Russia was quite ready for a tough confrontation with the European Union in the energy sector.
European consumers will be the first to suffer because European politicians decided to limit exports from Russia because the cost of fuel and electricity will increase threefold, or even more. But the most frightening thing is the uncertainty. No one can predict exactly how much it will cost a German to fill up his car and pay for light in his house.
Meanwhile, Russian Foreign Minister Sergei Lavrov stated without a doubt that the imminent loss of one of the major markets is not a cause for significant alarm for the Kremlin, because the world is big and there are new buyers for Russian oil and gas.
Oil prices continued to rise on Friday amid uncertainty in oil supplies. Thus, Brent futures for May increased in price by 2.83% to $112.42 per barrel. WTI April futures rose by 3.00% to $109.18 per barrel. Over the past five days the benchmark Brent dropped in price by 6.66%, and WTI lost 7.2%.
Trading analysis offered by
RobotFX
and
Flex EA
.
Source