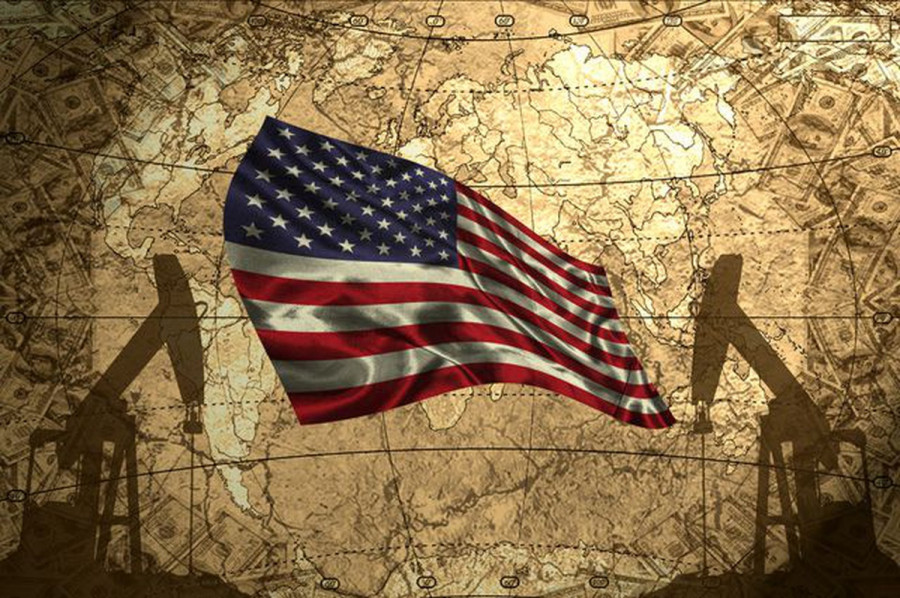 Oil trading remains highly volatile on Wednesday. At the time of writing, Brent futures with delivery in May retreated to $123.91 per barrel after opening at $130.46 during the European session.
WTI April futures fell to $119.43 per barrel from $125.66 early on Wednesday.
The commodity declined after the American Petroleum Institute published its US stockpiles data. According to API, US crude stockpiles unexpectedly increased by 2.8 million barrels, well above expectations of market players and analysts. As a result, crude oil prices has declined sharply.
Oil advanced early on Wednesday following Joe Biden's announcement of a ban on Russian energy imports. The White House stated it banned Russian oil, natural gas, and energy imports to bring down the Russian economy in response to the war in Ukraine. "This is a move that has strong bipartisan support in the Congress and, I believe, in the country," Biden said.
In 2021, the United States imported about 672,000 barrels of oil and petroleum products. According to data by Lipow Oil Associates, this amounted to 8% of total US oil imports.
The US decision to ban imports of Russian oil, petroleum products, LNG, and coal is likely to propel inflation upwards. Soaring prices of other commodities is also putting pressure on the US economy. On March 3, Jerome Powell, chairman of the Federal Reserve, warned that rising energy prices would negatively affect the American economy and boost inflation in the short term.
The UK has joined its ally and announced it would phase out Russian oil imports by the end of the year. British sanctions do not apply to Russian natural gas.
According to Bloomberg citing the UK Office for National Statistics, Russian oil and gasoline products constituted 13.4% of the UK's imports.
The European Union has published its plan to reduce its dependence on Russian supply. Frans Timmermans, first vice president of the European Commission, has announced the EU would reduce its consumption of Russian natural gas by two-thirds this year.
Calls for Western sanctions against Russia have raised fears of supply disruptions, leading to an oil price upsurge.
However, market players began to avoid Russian oil before Western sanctions were announced. Lipow Oil Associates noted that even without government legislation, there was a de-facto ban on Russian crude oil in the market.
While traders digest the recent news, American citizens face the highest gasoline prices since 2008. On Tuesday, March 8, the average price of gasoline reached $4,173 per gallon. According to AAA Gas Prices, one gallon of gas costed $4,114 in July 2008.
The US Department of Energy's oil stockpile data is due today. According to the Wall Street Journal, oil stockpiles were projected to fall by 400,000 barrels, while gasoline and distillate stockpiles were expected to decline by 1.9 million barrels.
The situation in Ukraine remains dire, with only some humanitarian corridors for civilians functioning. The world's rating agencies have downgraded Russia's economic rating, stating Russia is very close to a default.
The upcoming talks between Russian and Ukrainian foreign ministers in Turkey, which will happen on Thursday, could bring some optimism to the markets. Currently, traders with short positions in risky assets should await its conclusion.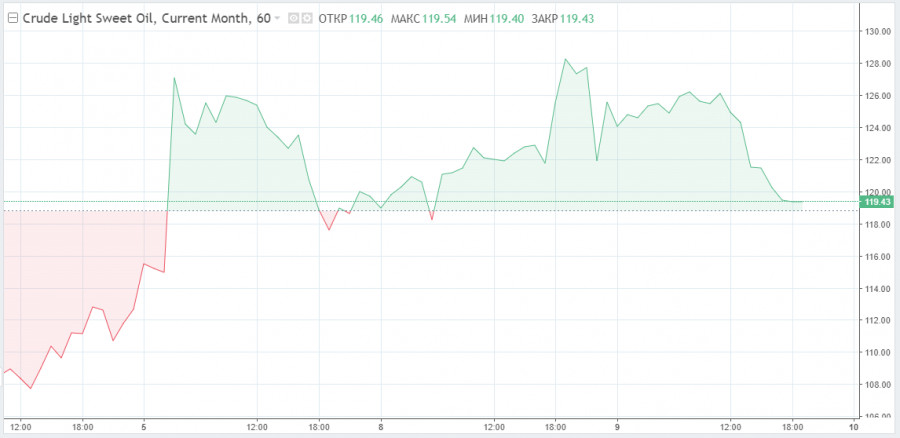 Trading analysis offered by
RobotFX
and
Flex EA
.
Source