NZD/USD retested the ascending channel line when it fell from 0.69258 level to 0.67287 level.
We are waiting for NZD/USD to exceed 0.68753 to resume its uptrend line to visit the 0.70000 level, knowing that any surpass to 0.66307 level will pave the way for resuming the bearish direction to visit 0.65000 and 0.62500.
If NZD/USD price exceeded 0.66307 level, it would pave the way for 0.65000 and 0.62500.
If the NZD/USD price breaks 0.68753, it will target the 0.70000 level.
The expected trading region is between 0.6750 and 0.7000.
The expected trendline is bearish.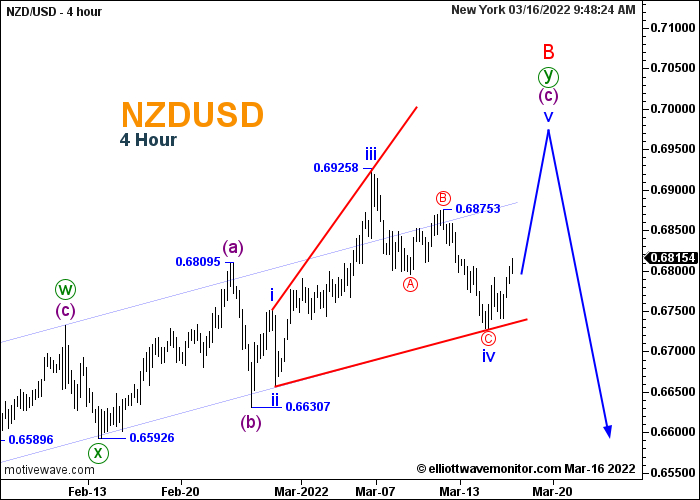 NZD/USD 4-hour chart technical analysis.
NZD/USD Forecast
Back to NZD/USD 4-hour timeframe chart, we suggested that this bullish move from 0.65295 level is a corrective (corrective ascending channel), started by wave W and ended at 0.67327 level, then the NZD price fell to 0.65926 to form wave X.
NZD/USD is trading in wave C of wave Y, in which Wave C is supposed to be the ending diagonal.
Elliott Wave Theory
Trading analysis offered by
RobotFX
and
Flex EA
.
Source