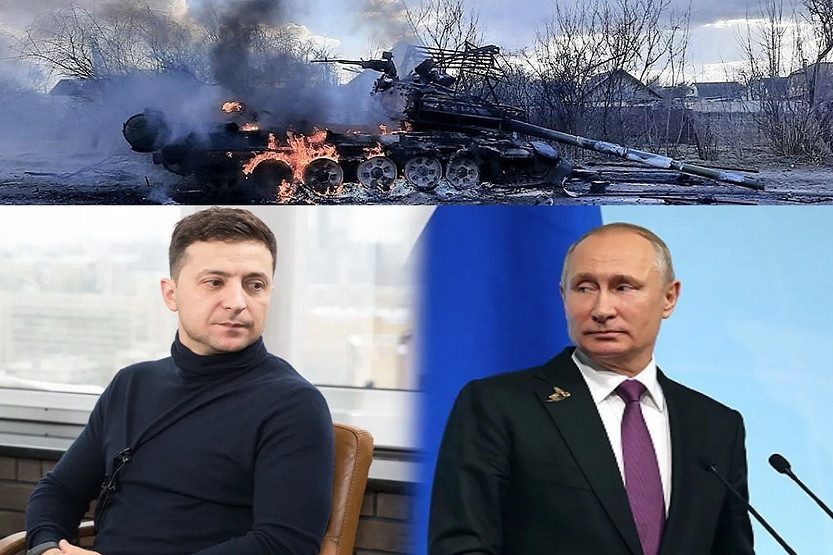 Russia and Ukraine have held diplomatic talks, the impasse has persisted, as Russia has put forward harsh and unrealistic demands before they consider withdrawing their troops from the sovereign country of Ukraine. One of the demands from Russia is that Ukraine assures them that they will not join NATO. However, today, Ukraine has applied to join the European Union and NATO, which practically guarantees that a peaceful solution through diplomacy will not be the result of any negotiations between these two countries.
Massive shelling intensified, especially in the second largest city of Ukraine, Kharkiv, which was illustrated in the published video of the Deputy Minister of Internal Affairs of Ukraine Anton Gerashchenko, which showed numerous flashes in the sky and a background covered with smoke.
Along with several large corporations, the Western world provides support and actively sends aid, including in the form of weapons.
Zelensky introduced a visa-free regime for foreign mercenaries who want to come to fight in Ukraine.
The bottom line is that Russia's demands will not be met by Ukraine, and Ukraine's demands for the withdrawal of troops by Russia are unlikely without fulfilling these requirements.
Ukraine's application to NATO prompted Russia to invade. But the effect is the opposite of what Vladimir Putin had hoped for, and if anything, it has significantly worsened Russia's position in the world because of the deliberate invasion. When sanctions begin to take effect, Russian citizens will begin to feel the harsh reality of the recent actions of the Russian president.
All other things being equal, as long as the Russian invasion continues to escalate, and America, Canada, and EU countries continue to support Ukraine, it looks like the fighting in Ukraine will get much worse before it gets better. This fact will continue to support safe-haven assets, especially gold, raising the prices of precious metals in general even higher.
Trading analysis offered by
RobotFX
and
Flex EA
.
Source