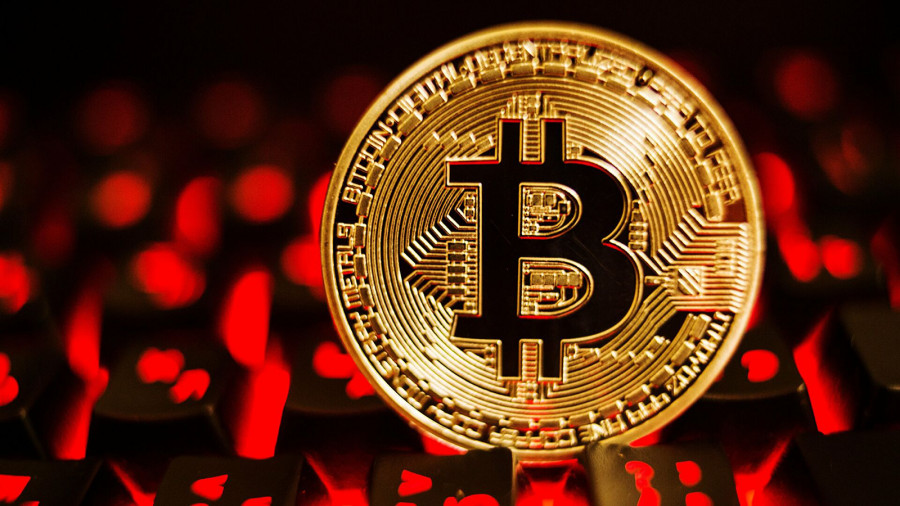 At the 4-hour TF, the technical picture of bitcoin has not changed over the past day. The cryptocurrency is still slightly above the formal triangle, but at the same time, it cannot continue to grow. In general, it is located inside the side channel of $ 34,267 - $ 45,408, which is a more important point. Thus, it is impossible to make a forecast about where bitcoin will move even in the coming days. The Ichimoku indicator also does not give any forecasts now, since the movement of recent weeks is very similar to a flat.
Big players are slowly getting rid of the "bitcoin".
We have already said in previous articles that the fundamental background for bitcoin remains quite weak. However, in addition to the Fed's plans to tighten monetary policy, geopolitical tensions, and a possible energy crisis, another problem has arisen. According to the analytical agency Glassnode, large long-term investors have begun to increase their bitcoin sales. Recall that it is large and long-term investors who influence the exchange rate the most. It is they who regularly keep the course from serious collapses, which has happened more than once at around $ 30,000 or $ 40,000. However, if the institutional and long-term investors themselves start getting rid of coins, then no one and nothing will save cryptocurrencies from a much stronger "bearish" trend than the one we have seen in the last few months. Glassnode notes that the mood of major players is deteriorating due to geopolitical uncertainty, and bitcoin itself is not a safe-haven asset to get more expensive in difficult times for the whole world. The agency also reports that a rather impressive part of short-term traders is now at a loss, which can lead to the "final capitulation" that was observed at the end of each "bullish" trend.
Thus, we still do not see any serious reasons for the growth of bitcoin. Most factors still point to a possible new drop in cryptocurrency. By the way, it is noted that altcoins are easier to mine in terms of energy efficiency, so bitcoin miners who are faced with high electricity prices and the unprofitability of mining can simply switch to mining other cryptocurrencies. Although, judging by the Litecoin or Ethereum exchange rate, this is not happening yet. This means that global factors are at work that does not allow the entire cryptocurrency market to grow again.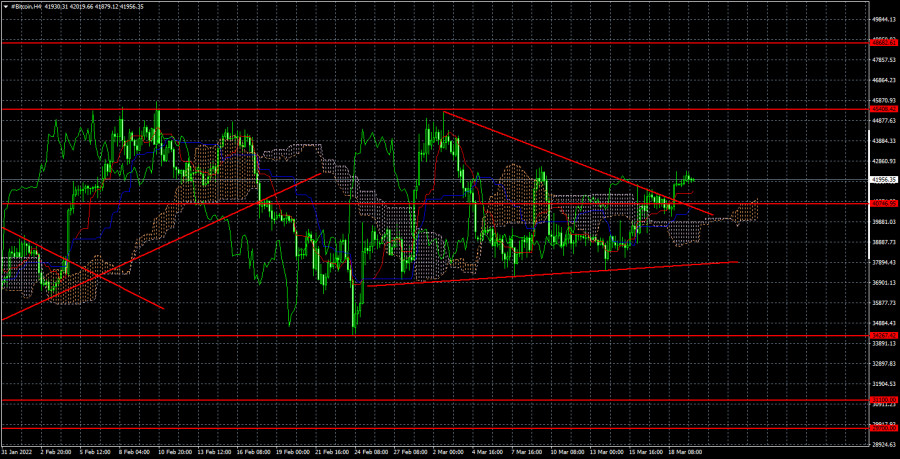 In the 4-hour timeframe, the quotes of the "bitcoin" came out of the triangle, so they can continue to grow with a target of $ 45,408. Theoretically. There are simply no other benchmarks other than this level and the $ 34,267 level right now. The instrument is located in the side channel in the long term, so it can move in any direction inside it.
Trading analysis offered by
RobotFX
and
Flex EA
.
Source