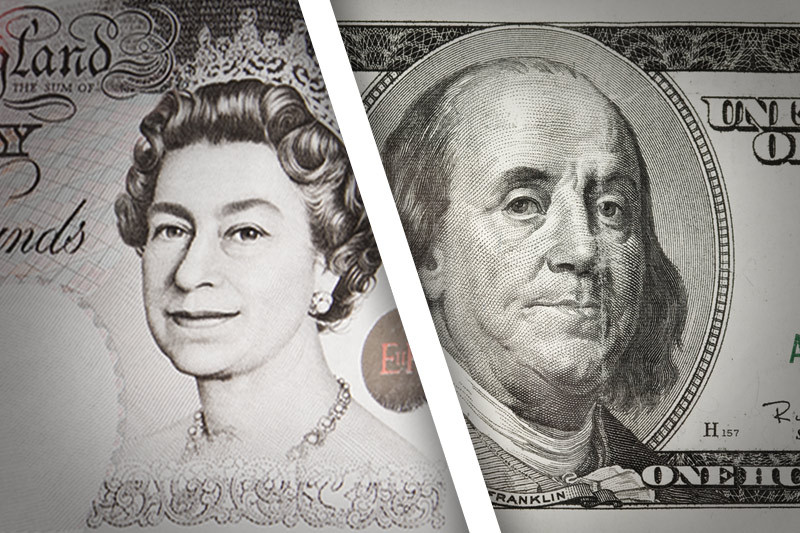 Many market participants are betting on the pound, positively assessing its medium-term prospects. However, now the dynamics of the pound are unstable, which makes investors prefer short positions on GBP.
On Wednesday, March 23, the pound, which was steadily growing in value, dropped against the greenback. The catalyst for the fall of GBP was negative macroeconomic reports, indicating an increase in inflation in the UK to a 30-year high.
According to the Office for National Statistics (ONS), the country's annual inflation rate soared to 6.2% in February from the previous 5.5%. According to current reports, the UK CPI rose 0.8% last month. Analysts had expected consumer prices to rise within 5.9%. According to experts, this indicates the inability of the UK regulator, which cannot cope with the next round of consumer prices. At the same time, the Bank of England has raised its key rate three times, bringing it to 0.75%.
The pound reacted negatively to the rate hike. At the beginning of this week, the GBP/USD pair was trading near 1.3040, remaining in a bearish trend. Against this background, the experts recommended taking short positions in the pound. On Wednesday, March 23, the pound/dollar reached 1.3190 and started an upward movement.
At the same time, the prospect of further tightening of the monetary policy of the Bank of England is questionable. Last week, the regulator allowed the inflationary spiral to 8% but did not guarantee a further rate hike. The dovish stance of the Bank of England confuses investors and disorganizes the market. Against the backdrop of negative macroeconomic data, the pound is under strong pressure, which is exacerbated by geopolitical tensions related to the Russia-Ukraine conflict.
Many analysts consider the pound sterling one of the most promising currencies of 2022. The positive assessment of the GBP in the medium and long term is unaffected by its plummets. Experts are confident that in the near future the pound may strengthen.
Several factors contribute to the current optimism, including the advantage of the UK economy over the European one. Notably, the UK economy does not depend on Russian energy supplies. Comparison of the Bank of England with the Fed is also not in favor of the latter as the UK regulator raised rates before the US regulator did and is going to continue to do so. Many experts believe the pound is globally undervalued, so it has a chance to become a market favorite in the coming months.
Trading analysis offered by
RobotFX
and
Flex EA
.
Source