The 62-pip dip of USD/JPY on Friday was the largest it had since January 13. It coincided with a 0.79% fall in the S&P 500, which indicates that markets are currently bearish. Increasing demand for yen hints that the pair could grow to 113.36 in the near future.
In the four-hour chart, USD/JPY already hit 114.71 (March 1 low), with the Marlin oscillator having no reversal signs (corrective rebound is currently visible). There is also a chance that the gap will close today, and accordingly, after the pair dips below 114.71, there will be a further downward move towards the target price level.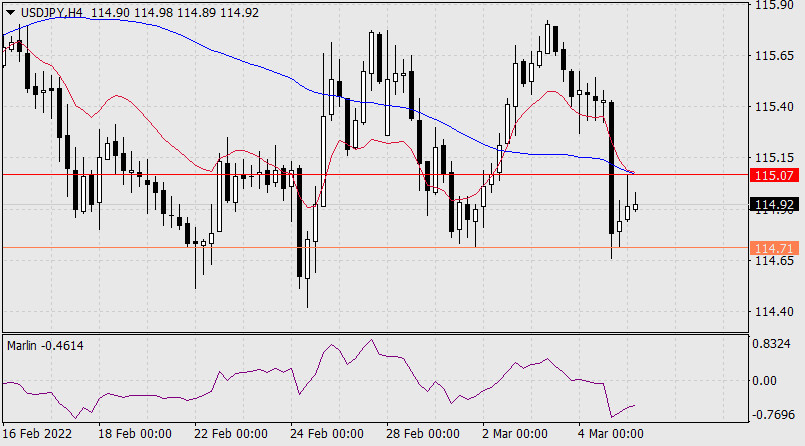 Trading analysis offered by
RobotFX
and
Flex EA
.
Source