European stock indexes have advanced slightly during Friday's session. Shares of mining companies led the upside, while banks and automakers decreased.
At the time of writing, the STOXX Europe 600 gained 0.03%, reaching 453.18 points.
The DAX increased by 0.24%, and the CAC 40 added 0.18%, while the FTSE MIB and the IBEX 35 rose by 0.31% and 0.17% respectively. The FTSE 100 lost 0.11%.
Shares of Trelleborg AB showed the best performance on the STOXX Europe 600 - the Swedish engineering group jumped by 21% after the company sold its tire manufacturing unit, Trelleborg Wheel Systems, to Japan's Yokohama Rubber Co. Ltd. for €2.1 billion.
Other stocks making significant gains during Friday's session were Zur Rose (+5.2%), Polymetal International (+4.4%), and Telecom Italia (+4.3%)
The worst performing stocks of the session are Electricite de France (-2.3%), Bellway Plc (-2.2%) and Barrat Developments Plc (-2.1%).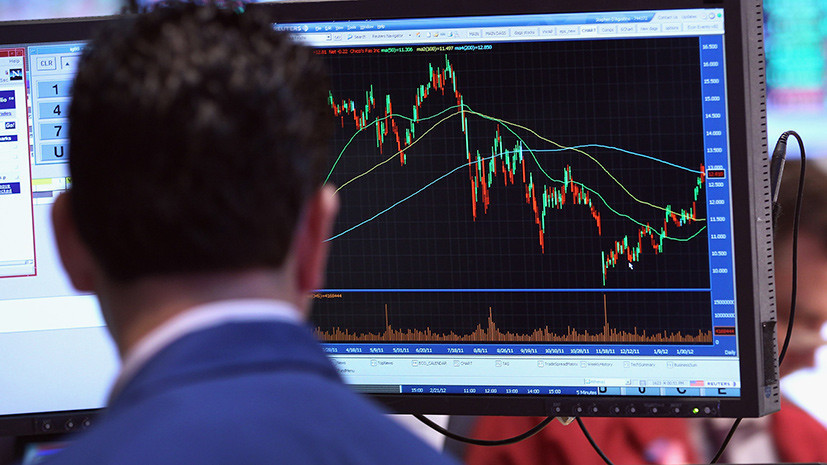 At the time of writing, shares of Tele2 and Deutsche Telekom gained 1.6% and 0.1% respectively. The two telecommunication companies have recently announced they would sell their stakes in T-Mobile Netherlands for €5.1 billion.
British Petroleum lost 1.7% on Friday due to falling oil prices.
Shares of Smiths Group slumped by 1.8%, despite the company's earnings rising by 3.7% in the first half of fiscal year 2022.
On Friday, market players are discussing the second day of Joe Biden's visit to the EU. The US president and European leaders could agree on new sanctions against Russia.
According to Bloomberg, the US agreed to supply the EU with no less than 15 billion cubic meters of liquified natural gas.
Earlier, Biden stated that NATO would send more military aid to Ukraine, including anti-air systems.
Investors focused today on macroeconomic data from Europe.
Retail sales in the UK fell by 0.3% in February compared to January. Economists expected sales to rise by 0.6%-0.7%. On a yearly basis, retail sales increased by 7% compared to a projected increase of 7.8%.
In March, the GfK Consumer Confidence indicator fell by 5 points compared to January, reaching -31 points - the lowest level in 16 months. The indicator was projected to decline to -35 points.
In Q4 2021, Spain's GDP rose by 2.2% quarter-over-quarter and 5.5% year-over-year. Over the past year, the Spanish economy expanded by 5.1%. The government expected GDP to increase by 6.5%.
European stock markets closed mixed on Thursday, with the STOXX Europe 600 rising by 0.21% and reaching 453.07 points.
The DAX lost 0.07%, the CAC 40 declined by 0.39%, and the IBEX 35 shed 0.28%. At the same time, the FTSE 100 increased by 0.09%, while the FTSE MIB gained 0.42%.
Investors centered on the tense geopolitical situation in Eastern Europe amid Joe Biden's trip to Europe.
The escalating war in Ukraine has left market players anxious about the global economy's prospects. A notable rise in energy prices, as well as metals and other commodities, have fuelled soaring inflation.
In this situation, the world's leading central banks stated that ending stimulus measures and tightening monetary policy would be necessary. Investors are wary that ending stimulus packages could only exacerbate the situation.
On Thursday, traders assessed several European data releases.
In March, France's business confidence index reached 106 points, down from 112 points in February and hitting the lowest level in 11 months. Analysts expected the index to fall to 110 points.
The EU's PMI composite declined to 54.5 points from 55.5 points in February. The services PMI decreased to 54.8 points from 55.5 points in the previous month.
In February, Germany's PMI composite and services PMI fell to 54.6 and 55.8 respectively, down from 55.6 and 55.8 in January.
Trading analysis offered by
RobotFX
and
Flex EA
.
Source