Bearish
EUR/GBP is currently at 0.8457 after topping out and then breaking out. We are looking for an initial move to the ATR Target at the 0.8406 area and then the 0.500 Fibo at 0.8381.
Watch the USDX for any change in direction. The ATR for the pair currently is 64 pips per day and its 180 day average is 55 pips per day.
The USDX is currently down, but is threatening a bounce at the time of this post.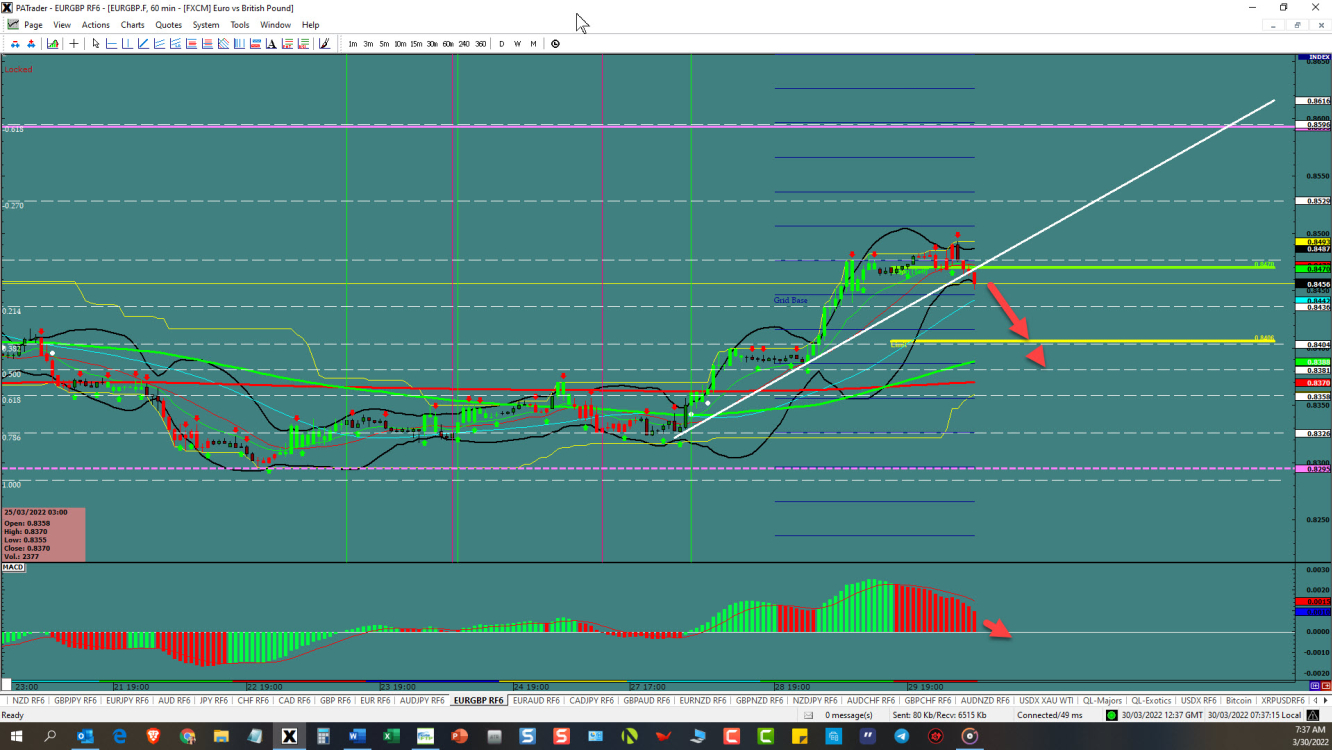 EUR/GBP Chart
Trading analysis offered by
RobotFX
and
Flex EA
.
Source