US futures are falling again due to strong jobs data. Investors are now poised to increase their confidence in Fed monetary policy tightening, offsetting small gains owing to Amazon's report.
US futures decline after US jobs report
On Friday, February 4 the contracts for the S&P 500 futures fell again due to the news. Last month, US employers closed most of the applications for vacant jobs. The gains exceeded the forecasts despite a spike in Covid-19 infections and related closures.
Thus, the increase in nonfarm employment was 467,000 jobs. Besides, about 444,000 of these jobs were in the private sector.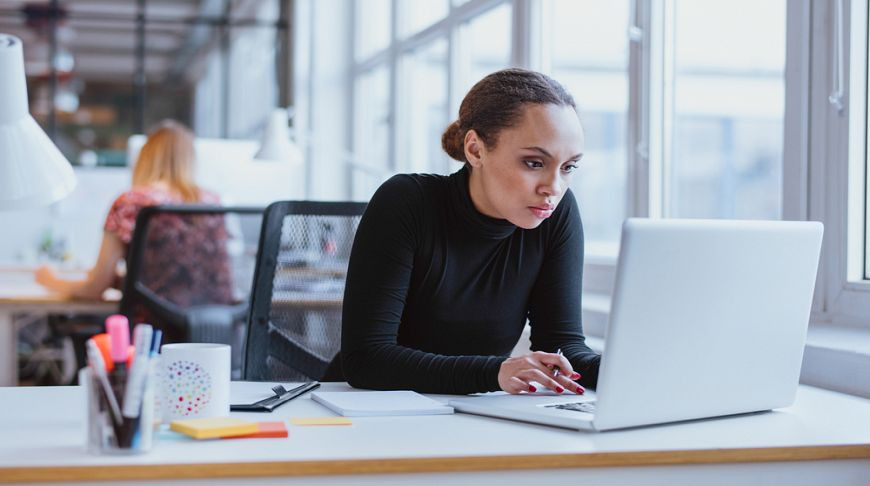 Salaries in the US also rose by 0.7%, compared to the previous month. Besides, it is a three-month high. As for January 2021, the increase totaled 5.7%. Moreover, average hourly wages rose by 0.7% more than expected compared to the previous month.
This data is interpreted positively. However, if other figures are considered, the unemployment rate is also quite high, exceeding the median expert estimate by 0.1%. It comes at 4%, although that is roughly the target level that the Fed aims as the cue to cut the bailout.
The working week was also shorter than in December, which is a holiday in the US. This fact probably reflects the need for many infected Americans to be isolated.
Based on these figures, the Federal Reserve will most likely implement hawkish policy. Tom Essaye, Sevens Report research founder, wrote that the data reminded that Fed policy expectations had a key impact on the market at the moment. He believes that next week's hot inflation data will cause the Fed's hawkish fears.
It was certainly a volatile week in the markets. Investors digested positive reports from the banking sector and oil and gas production. However, they were shocked by the weak performance of the US tech giants.
Markets were deeply shaken by weak data from Meta Platforms Inc., owning Facebook. It lost more than $250 billion of its market value in a day. However, this dip seems too significant as this company can be called a new BTC. However, it is also a great opportunity to invest for the future.
After a broad pullback in the tech index, positive earnings from Amazon helped raise the sentiment amid news of its intentions to increase its market capitalization by $184 billion if its premarket gains hold up in the regular session.
The Nasdaq 100 was little changed today after yesterday's 2.3% gain.
Moreover, the auto and parts makers showed worse performance than the tech giants. They made up the weakest industry group.
Alon Rosin, head of institutional equity at Oppenheimer and Co. said that currently little FOMO was observed as everyone saw positive figures in post-market movements at the moment. Out of the 272 companies in the S&P 500 that reported their results, 82% met or beat estimates. Besides, their earnings were 8.8% higher than forecasted.
Traders who bought the dip are still counting on a stronger reporting season to keep stocks attractive and dispel some concerns about monetary policy tightening in the face of higher inflation.
Besides, amid the Chinese New Year, cash flows again headed into US markets, surpassing three-week highs.
Besides, signs of persistent price pressure continue to support uncertainty. For example, US gasoline prices rose to their highest level in more than seven years. Crude oil hit a new seven-year high in early trading. Moreover, the banks including Goldman Sachs Group Inc. are predicting that Brent will briefly reach $100 a barrel.
WTI crude oil, having recently shown a promising decline, is up 2%.
Notably, despite the addition of workers, manufacturing dropped in January, consumer confidence is falling and the real estate market is shrinking.
Analyst Chris Harvey said that they were overdue in the cycle and the market was becoming more selective. He noted that the market would be less dovish. Harvey added that investors would have to cut their losses quickly and focus on margins rather than the top or bottom line.
The spot dollar went up 0.2% today, while the pound and yen are declining. 10-year bond yields are rising and gold futures are falling.
Hawkish comments of European Central Bank President Christine Lagarde and the Bank of England's interest rate hike underscored global risks related to inflation. While the sell-off in regional bonds eased on Friday, stock market sentiment worsened. The European Stoxx 600 fell by 1% again, continuing its weekly trend as expectations of a rate hike reduced risk appetite.
Trading analysis offered by
Complex Trader
- a
RobotFX
partner.
Source