Details of the economic calendar from February 25:
The previous week ended interestingly. The information flow continued to put pressure on the market. As a result, speculative price jumps could be observed.
Analysis of trading charts from February 25
The EURUSD currency pair not only demonstrates high activity, the market is dominated by speculative mood. This leads to sharp price changes, where the U.S. dollar looks the most attractive among its competitors.
After a slight rollback, the pound continued to decline against the U.S. dollar. As a result, the quote remained below the control value of 1.3350, which indicates a high interest of traders in short positions.
On the chart of the daily period, there is a process of recovery of the downward trend relative to the corrective move in the period from December 21 to January 13.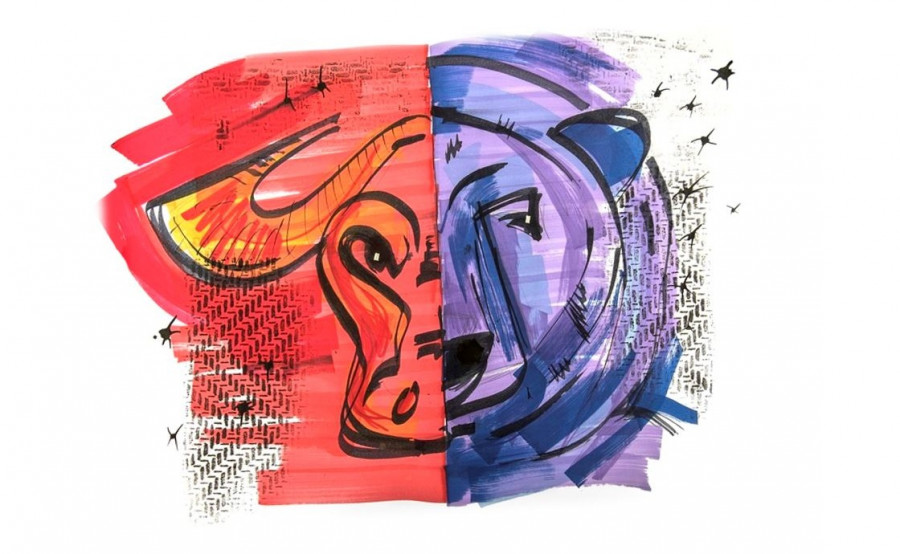 February 28 economic calendar:
Monday is traditionally accompanied by a blank macroeconomic calendar. Nevertheless, the massive information and news flow will continue to play on the nerves of speculators, which allows new leaps in the market.
Trading plan for EUR/USD on February 28:
A new trading week opened with a large gap, as a result of which the quote fell to the area of 1.1121. In this situation, a slight rollback is possible, partially restoring the euro against the price gap. At the same time, the downward cycle persists in the market, thus keeping the price below 1.1100 will lead to a prolongation of the downward trend.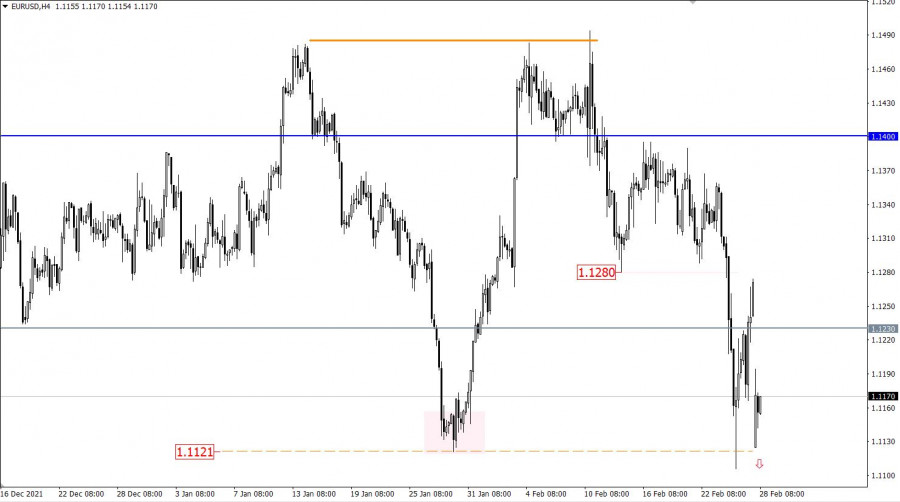 Trading plan for GBP/USD on February 28:
In this situation, the stable holding of the price below 1.3350 increases the chances of sellers for a subsequent downward move. Traders consider the local low of the downward trend at 1.3160 as a possible prospect.
An alternative scenario of market development considers a partial recovery of prices relative to the emerging gap. This step will in no way disturb the general downward mood of speculators.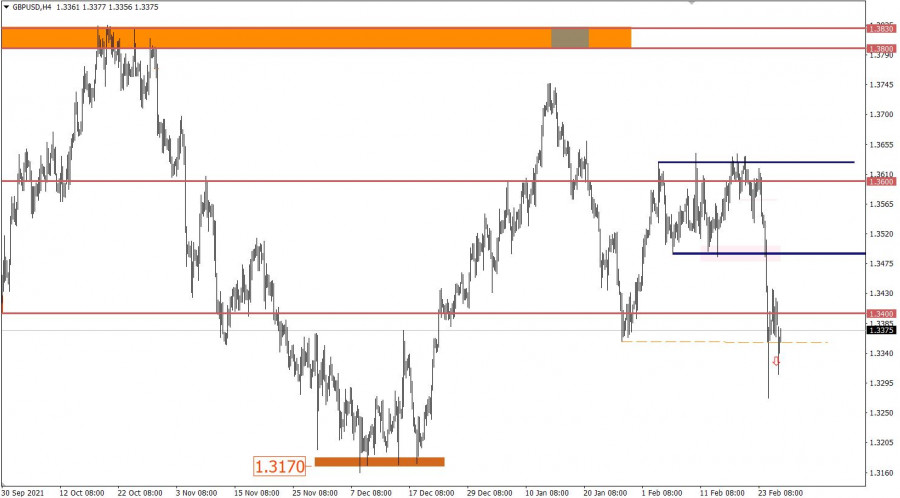 What is reflected in the trading charts?
A candlestick chart view is graphical rectangles of white and black light, with sticks on top and bottom. When analyzing each candle in detail, you will see its characteristics of a relative period: the opening price, closing price, and maximum and minimum prices.
Horizontal levels are price coordinates, relative to which a stop or a price reversal may occur. These levels are called support and resistance in the market.
Circles and rectangles are highlighted examples where the price of the story unfolded. This color selection indicates horizontal lines that may put pressure on the quote in the future.
The up/down arrows are the reference points of the possible price direction in the future.
Trading analysis offered by
RobotFX
and
Flex EA
.
Source