EUR/USD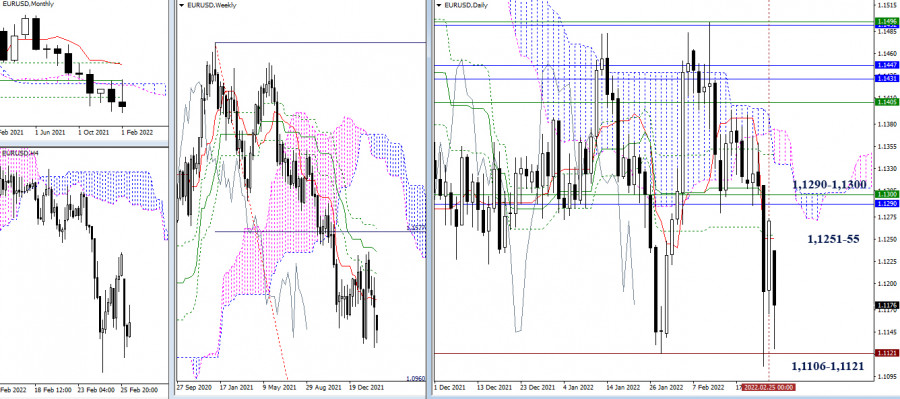 Last week, an attempt was made to update the lows and restore the downward trend. The minimum has been updated, but the trend has not been restored. Today we close the month. It is in the interests of the bears to form a minimum lower shadow on the monthly candle. If the rebound indicated during testing of the extremum zone (1.1106-21) can be confirmed and will be further realized, then the return of bearish sentiment will be delayed again or will be canceled in this area.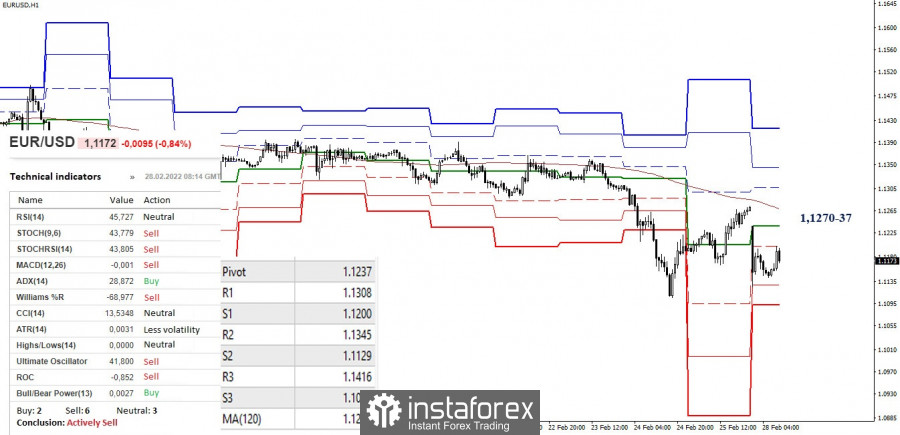 In the lower timeframe, the pair is currently in the correction zone. The key levels today hold the defense at 1.1237 (central pivot point) and 1.1270 (long-term weekly trend). Fixing higher and reversal of the moving average will give an advantage to bulls. Their intraday references can now be noted at 1.1308 - 1.1345 - 1.1416 (resistance of classic pivot points). The passage of supports 1.1129 (S2) and 1.1092 (S3) will lead to the restoration of the downward trend (1.1106), as a result, further strengthening of the bears can be expected.
***
GBP/USD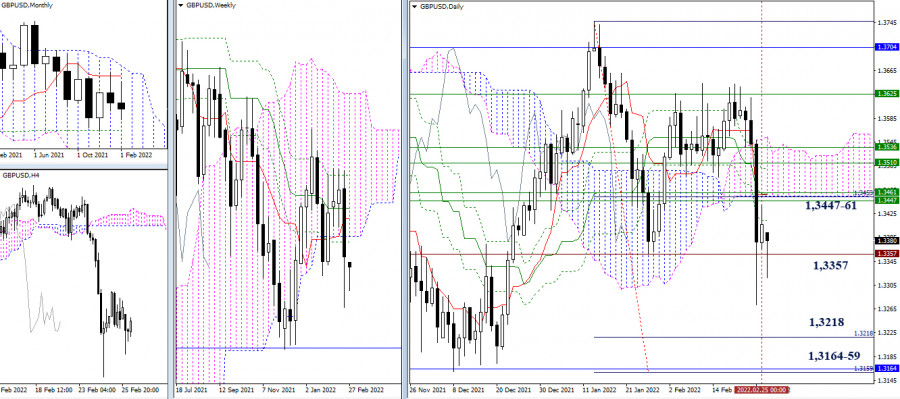 Last week, the bears managed to prove themselves. They brought back many important levels of the weekly and daily period. As a result, new downward benchmarks emerged. At the moment, we are seeing a slowdown in the area of 1.3357 (minimum extreme), the passage will open up opportunities for lowering and testing the following reference points, which are the monthly Fibo Kijun (1.3164) and the daily target for the breakdown of the Ichimoku cloud (1.3218 - 1.3159 ). The levels passed last week have now turned into a wide resistance zone, its closest borders are at the borders of 1.3447-61.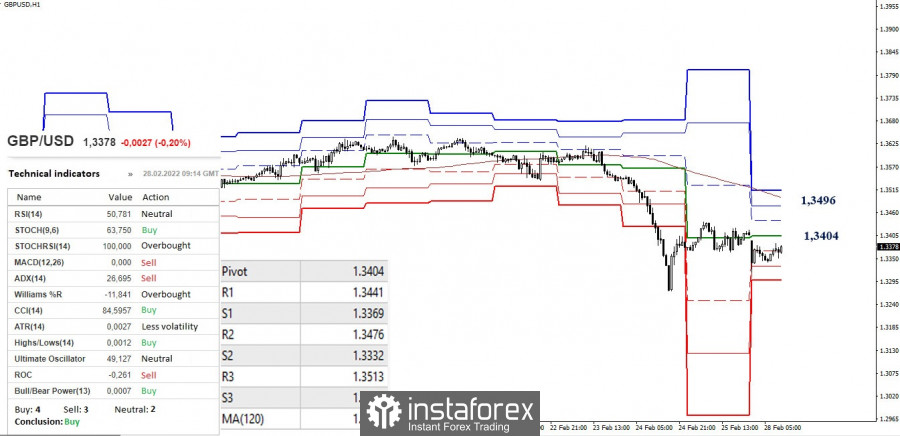 On the lower timeframe, the pair has been in the upward correction zone for a long time. The restoration of the downward trend is now possible through updating the minimum extremum (1.3272). The key levels of the lower timeframes are currently forming benchmarks for the development of a corrective rise, located at the boundaries of 1.3404 (central pivot point) and 1.3496 (weekly long-term trend).
***
Kinko Hyo (9.26.52) and Kijun-sen levels in the higher time frames, as well as Classic Pivot Points and Moving Average (120) on the H1 chart, are used in the technical analysis of the trading instruments.
Trading analysis offered by
RobotFX
and
Flex EA
.
Source