On Friday, the value of the main virtual asset has already lost more than $ 2,000 from Thursday's maximum figures. Currently, the BTC is trading at $43,518. According to the statistics of the popular Internet platform CoinGecko, which fixes prices for virtual assets, the capitalization of bitcoin is $ 821 billion.
The decline of Bitcoin occurs simultaneously with the fall of risky assets against the background of the publication of data on the record level of inflation in the United States since 1982. In addition, investors in the crypto market are concerned about the prospects of an increase in the base interest rate by the US Federal Reserve sooner than expected.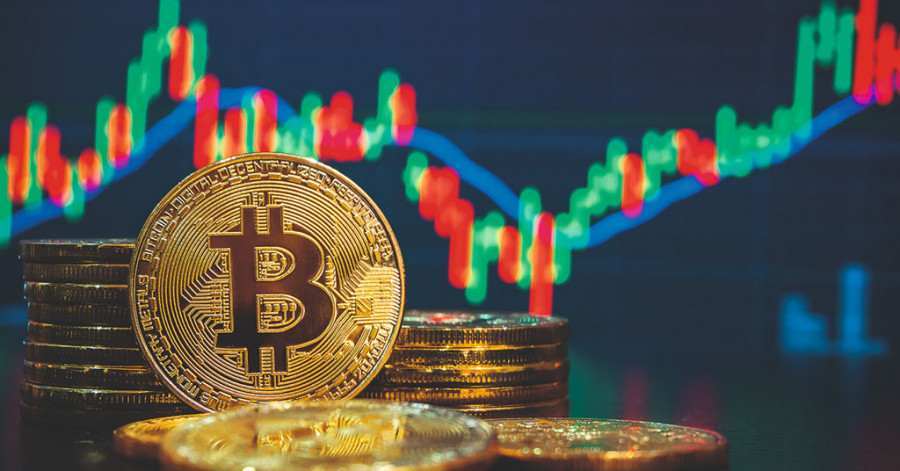 During the trading session the day before, the behavior of the BTC was characterized by high volatility. So, at the beginning of the day, digital gold soared to the highs of a month ago - above $ 45,800 but later began to decline sharply along with the key indices of the US stock market. Bitcoin showed the maximum correlation about the American stock index S & P 500.
The leading altcoins of the crypto market willingly adopted the trend of the main virtual asset and began to decline spectacularly, so at the time of writing, the XRP and Solana coins had already lost more than 6% of their value over the past 24 hours.
Despite this, altcoin XRP is still trading 32% higher than a week ago - at $ 0.8146. A drop of the token below $ 0.78 will be an incentive for a deeper correction, which can quickly push XRP back to the round level of $ 0.75.
If the value of the altcoin turns out to be below the $ 0.60 mark, in the near future the coin risks collapsing by 50% - up to $ 0.3.
As for the forecasts of crypto experts regarding Solana, things are even worse here. Analysts are confident that without strong positive news for the global virtual asset market, Solana will continue to decline in price even faster than BTC and other leading cryptocurrencies.
The unpredictable behavior of the digital coin market forces experts to make the most unexpected predictions about its future. On the eve of the chief strategist of the financial company, Stifel Financial Corp. Barry Bannister said that in 2023 Bitcoin risks collapsing to $ 10,000 against the backdrop of decisive steps by the US Federal Reserve.
Bannister argues that traditionally, against the background of the weak monetary policy of the Federal Reserve, the BTC is growing. When the regulator's policy is tightened - the value of digital gold falls.
At the same time, the expert is confident that the March tightening of the Fed's monetary policy will have a negligible effect on the crypto market in 2022. However, next year, Bannister believes, the Fed may go too far - stimulate bearish sentiment in the markets to provoke a collapse of bitcoin.
Trading analysis offered by
Complex Trader
- a
RobotFX
partner.
Source