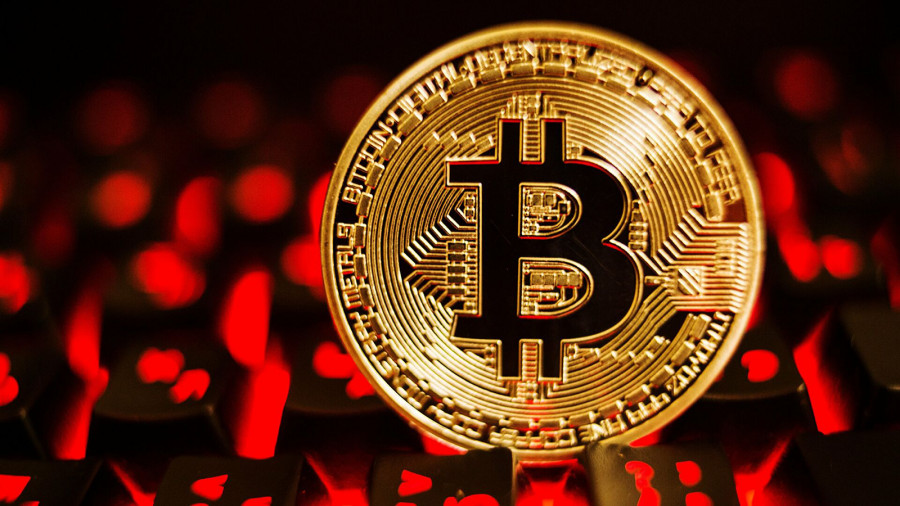 Bitcoin finished last week in a small plus. However, something else is important. The cryptocurrency stumbled on its way up to an important resistance level of $ 45,400. This level is the minimum from January, which the price tested three times before overcoming. This week, the price also tested for strength twice but bounced off it both times. Thus, at the moment, the growth of bitcoin has been stopped, and its prospects remain vague. The fact is that no matter what anyone says, the market has a huge number of participants. And their mood depends on many factors. At this time, the version is very popular that an increase in the Fed's key rate and the rejection of monetary stimulus will lead to a sharp drop in all cryptocurrencies and other risky assets. This version is explained by the increase in the yield of safe assets, such as bank deposits and treasury bonds. Also, over time, these Fed measures will have to lead to a decrease in inflation, thanks to which many investors have been buying bitcoin in the last year to hedge risks. Thus, the theory says that bitcoin is almost guaranteed to become cheaper in 2022. It may not fall to $ 10,000, but it is unlikely to be able to conquer the $ 100,000 mark in the next 11 months.
Bitcoin will remain between two fires: Fed tightening and inflation.
However, we should also not forget that inflation can only begin to decline after the Fed rate hike. It is unlikely that after the first increase, whatever it may be, inflation will immediately collapse downwards. All this is quite a long process. The acceleration of inflation to 7.5% took at least a year. Therefore, even theoretically, the process of reducing it to 2% may also take a year. And this is subject to the constant impact of the Fed on this indicator by tightening monetary policy. However, constantly raising the rate and unloading the Fed's balance sheet, which may begin this summer, will lead not only to a decrease in inflation but also to a slowdown in the economy. Consequently, the Fed will look at the indicators of GDP, supply, and demand and in case of a sharp slowdown will stop the process of raising the rate. It is very difficult to say where inflation will be at this time. The point is that it can take a very long time to return to 2%, so investors can continue to use bitcoin as a means of hedging inflation. Therefore, it is also impossible to say unequivocally that bitcoin will fall this year. It should also be remembered that bitcoin largely depends on the mood of investors, which often has nothing to do with the fundamental background. How many times has it happened that one tweet of Elon Musk led to a strong rise or fall of the cryptocurrency? Therefore, there are always or may be factors that will move the market in an opposite direction from the "right" one.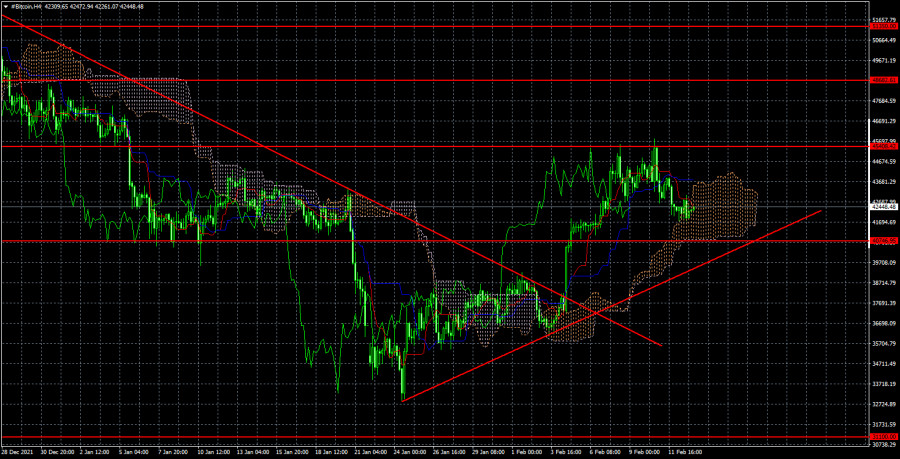 The trend on the 4-hour timeframe has changed to an upward one. At this time, there is an upward trend line that supports the bulls. Accordingly, it is too early to think about bitcoin sales. We need to wait for at least a consolidation below the trend line. In this case, bitcoin can resume its main course at the level of $ 31,100. If the level of $ 45,408 is overcome, then it will be possible to count on the new growth of the cryptocurrency.
Trading analysis offered by
Complex Trader
- a
RobotFX
partner.
Source