EURUSD, H4: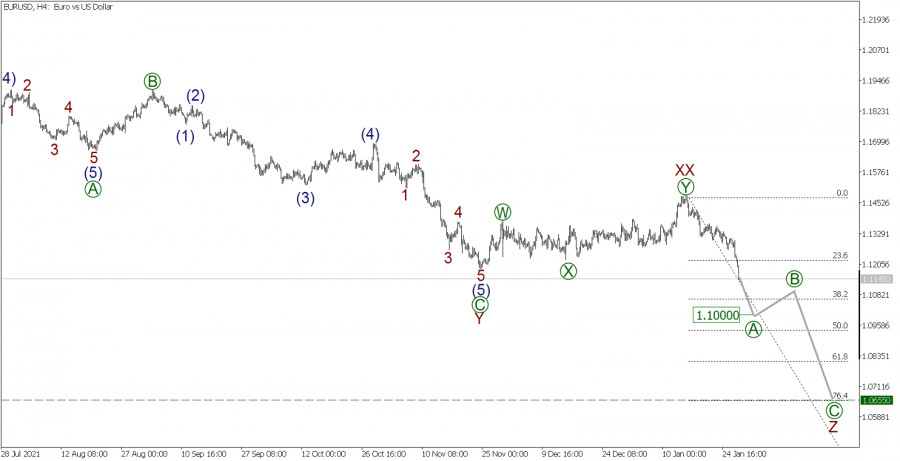 For the EURUSD currency pair, we see the development of a major bearish trend, which takes the form of a triple zigzag.
The previous markup has lost its relevance. Most likely, the development of the second wave of the XX bundle has already completely come to an end. It took the form of a double zigzag, which is marked by three main sub-waves [W]-[X]-[Y].
Thus, on the last section of the chart, we see a downward price movement, which may indicate the beginning of the development of the current wave Z. Perhaps wave Z will be a standard zigzag. Its approximate internal structure is schematically shown on the chart with trend lines and marked with green letters [A]-[B]-[C].
The whole wave Z can be completed to the level of 1.065, where its value will be 76.4% on the Fibonacci lines from the previous active wave Y.
In the short term, an impulse decline in the first wave [A] to the level of 1.100 is expected, after which the price may slightly rise in correction [B], as indicated on the chart.
In the current situation, we can consider opening short positions.
Trading recommendation: sell 1.1145, take profit 1.1000.
Trading analysis offered by
Complex Trader
- a
RobotFX
partner.
Source