The recent events show that investors have completely switched from the "Omicron" topic to the Fed's promise at the end of the December meeting, particularly the expected three-time increase in interest rates this year.
World markets were under pressure for the second day after the end of the Christmas rally. As mentioned in the previous market review, the mood in the market is fully influenced by increased expectations that the Fed may start raising borrowing costs as early as March as well as the publication of new US inflation data.
Today, the market's attention will be focused on the publication of consumer inflation figures in the euro area. In our opinion, this may become an important signal of whether the inflation values in economically developed countries, which used measures to stimulate the economy and help the population during the coronavirus pandemic, have reached their peak. If the actual presented EU data turns out to be at least no higher than the forecast of 4.7% against 4.9% a year earlier and show a greater decline, then this may become a signal that inflation in the US may also reach a maximum, and then, as business and logistics activity normalizes, it may adjust if it does not noticeably decline.
If such prospects await us, then the Fed's first rate hike in March should not be expected. In this case, the yield on US government bonds will most likely turn down. The US dollar will also be under pressure, and the demand for assets, such as commodities traded in dollars, will noticeably grow. Moreover, a rally in the stock markets should be expected.
Besides the inflation data in the euro area, the employment data in the US will undoubtedly attract attention. According to the forecast, the US economy should have received 400,000 new jobs in December against the growth of 210,000 in November. At the same time, the unemployment rate is expected to decrease from 4.2% to 4.1%. If the numbers do not disappoint, then we can expect the traditional local strengthening of the US dollar in the currency market and an increase in demand for company shares, not only in the States but also in Europe.
Assessing the current situation, we believe that there is every chance for a positive mood in the markets today.
Forecast for the day:
The EUR/USD pair is still in the range of 1.1230-1.1360. If the EU's consumer inflation data decline, this may support the pair, which will most likely rise to the level of 1.1410.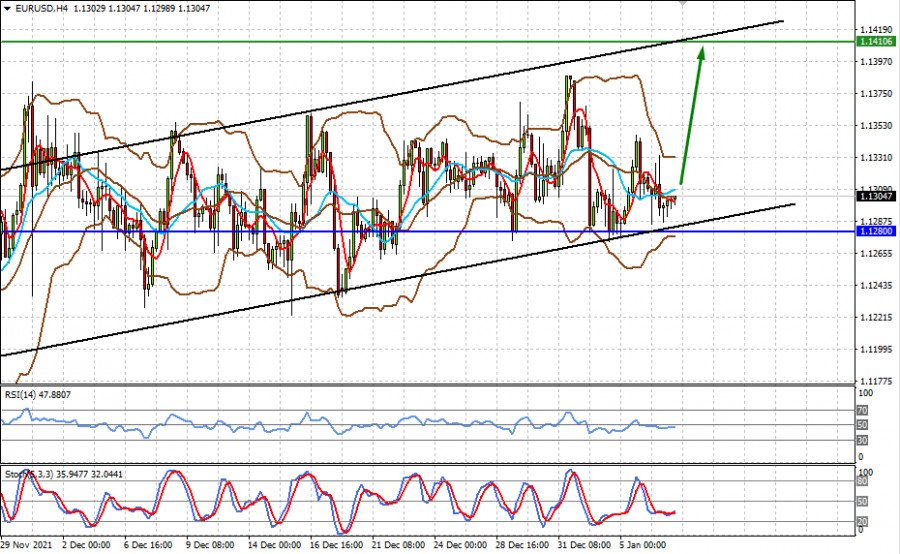 The material has been provided by InstaForex Company -
www.instaforex.com