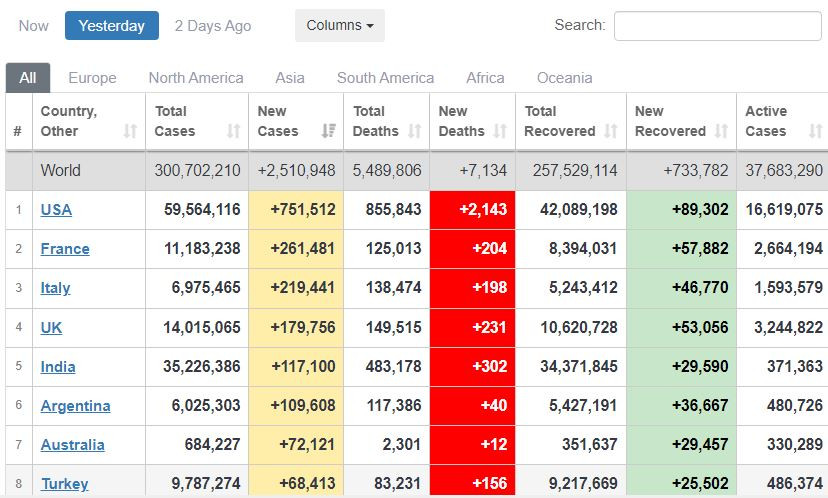 Coronavirus situation as of January 7.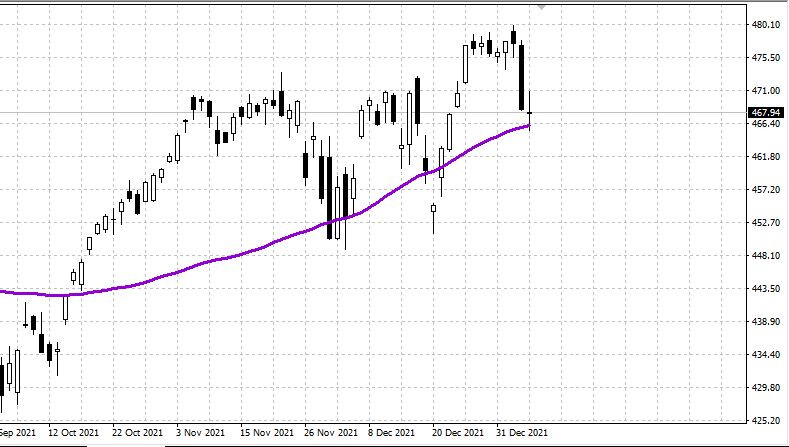 S & P 500
US stocks shrank a bit on Thursday amid surge in omicron cases. Dow dipped by 0.5%, while NASDAQ and S&P 500 fell 0.1% each.
Asian markets, on the other hand, posted gains on Friday morning. Japan indices rose 0.1%, while China indices climbed 0.5%.
Oil also increased by around $ 2.5, so Brent traded at $ 82.70. That is the highest price since the end of November last year.
With regards to the coronavirus, the total number of new cases all over the world reached 2.5 million yesterday. Around 750,000 came from the United States. Fortunately, mortality is low and is kept around 2,100.
In Western Europe, cases are around 200,000 a day, while deaths are at 300.
Going back to the US market, the S&P 500 closed at 4.696 points, with a range of 4.660 - 4.720 points. It bounced off the 50-day moving average, but failed to rise sharply.
In terms of statistics, jobless claims in the US reached 207,000 over the reporting week. The number of long-term unemployed increased by 50,000, so the total is now 1.75 million.
Activity in the services sector, on the other hand, fell to 62% in December, perhaps due to high inflation.
The average US mortgage rate jumped from 3.11% to 3.22% last week, the highest since the spring of 2020.
Today, a report on the non-farm sector will be published. Economists say it will show around 400,000 increase in jobs.
USD/CAD traded at 1.2710, with a range of 1.2760 - 1.2840. Oil's rally drove the pair down from 1.2800.
Conclusion: Stocks bounced back so sell-offs are possible today.
The material has been provided by InstaForex Company -
www.instaforex.com