As a result of yesterday, the euro fell by 19 points, maintaining a neutral state after a strong resignation on Wednesday. Trading volumes were high yesterday, some of the highest in the past two months. This release creates preconditions for another bearish attack on the euro, already with overcoming the target level of 1.1170. The closest target level beyond 1.1170 is 1.1050, that is, the attack can last 260 points.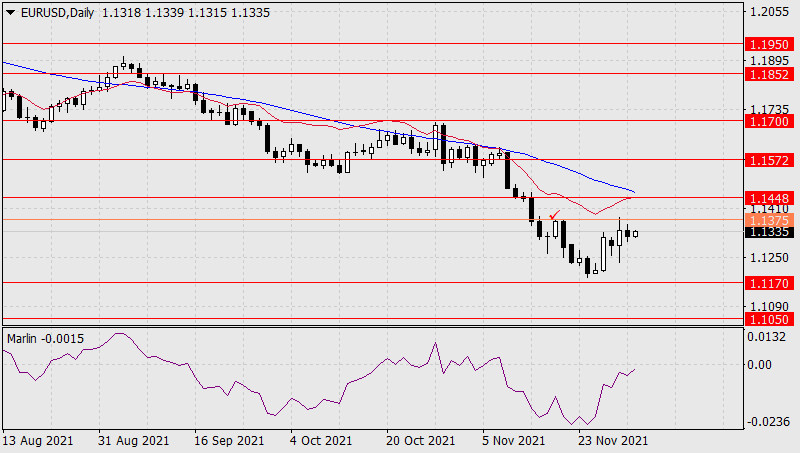 On the other hand, if you look at the weekly scale of the chart, you get the impression that the ongoing termination may be the closing of short positions in the euro, opened in the summer. This is quite logical before the Federal Reserve and the European Central Bank meetings. These meetings will either give a new stage for the euro's fall, or are quite capable of turning the trend into the same medium-term growth, since the December meetings will be key for the entire first quarter.
At the moment, as we said earlier, the euro is moving in a horizontal trend in the range of 1.1170-1.1375, but the upper border can be raised to 1.1448 - to the MACD indicator line. Only after overcoming this level can we consider the scenarios of the mid-term ascent of the euro.
On the daily Marlin Oscillator is approaching its zero line - there is a high probability of its transition to the positive area, that is, the price will break the signal-target level of 1.1375.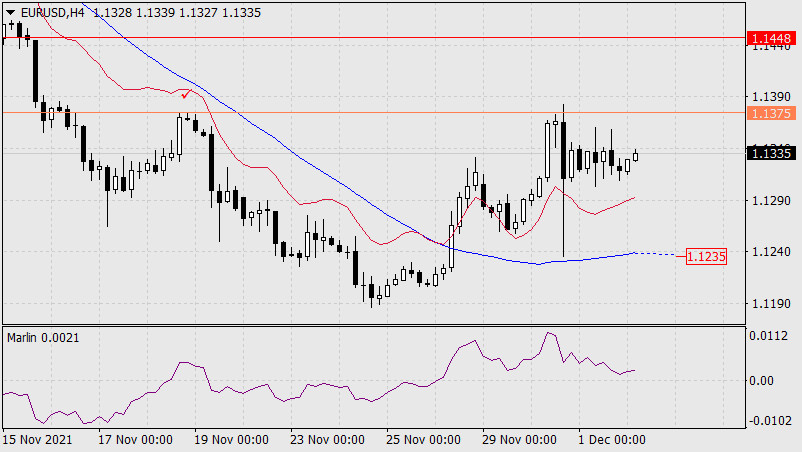 On the four-hour chart, Marlin approached the neutral zero line and now, with further sideways price movement, may turn upward. And then the price will go up following the oscillator, since Marlin is technically a leading indicator.
If the price moves below the MACD line, below 1.1235 (which also corresponds to the November 30 low), will open the target level 1.1170.
The material has been provided by InstaForex Company -
www.instaforex.com