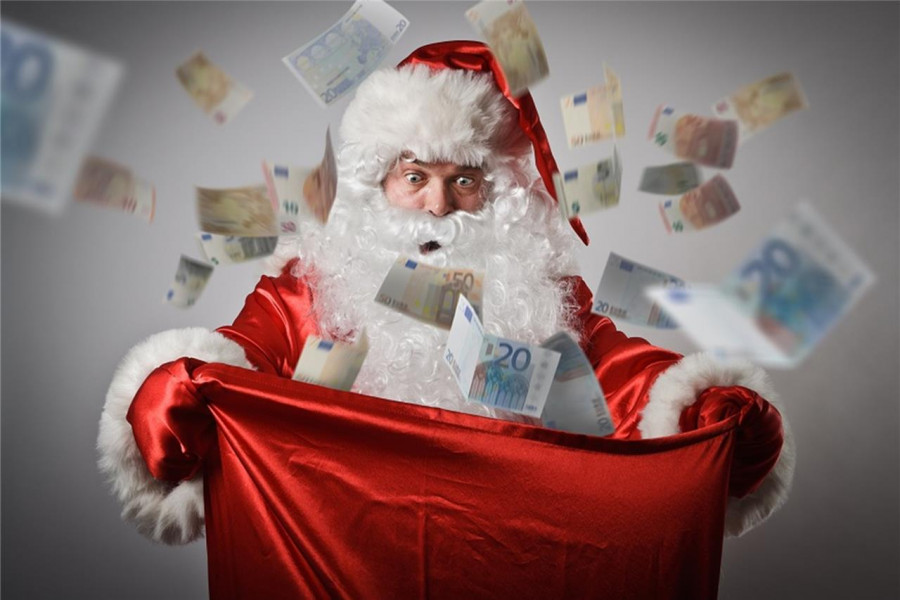 EUR/USD should theoretically be pushed up by a Santa Claus rally, but the current situation is rather ambiguous.
The dollar is on the rise in the run-up to the release US GDP data for the third quarter. The markets expect the US economic growth to remain at 2.1%.
The economic calendar has few events this week. If the US statistic data matches forecasts, investors would again focus on Omicron-related risks, which remain the main factor influencing the markets.
With winter holidays approaching, traders close their positions. Due to low risk appetite, the prices of US stock index futures barely moved from Tuesday's close. The stock market should continue to rise if there are no Omicron news that could negatively impact market sentiment.
Market players are trying to take advantage of the Santa Claus rally - a period of higher growth shortly before and shortly after the holidays.
Most indexes found support from bullish traders on Tuesday, indicating that the rally could begin in the upcoming sessions.
The US equities market is finishing 2021 strongly, with the NASDAQ 100 and the S&P 500 gaining about 20% - one of the best annual returns since the beginning of the 20th century. The indexes could substantially rise at the end the year as well.
US dollar
The US dollar is ahead in the currency race thanks to its protective factors and economic growth. Although US GDP forecasts for 2022 were revised downwards, the US economy is still in better shape compared to other countries.
Morgan Stanley has changed its US economy outlook to 4.6% from 4.9%, following Goldman Sachs. Barclays has left its forecasts unchanged. The bank's analysts commented they weren't confident enough in the Build Back Better act's success and did not include it in its baseline US outlook.
Could EUR/USD be boosted by a Santa Claus rally?
EUR/USD continues to trade sideways in the 1.1200-1.1350 range, ignoring even important events like the ECB and Fed meetings.
No such events are expected by the end of 2021 as well. The pair has also shrugged off negative factors, such as the energy gas crisis. Amid soaring prices, EU natural gas storage levels are at 59%, with the normal level being 75%.
Starting in summer, the European currency ignored positive factors while going down on any sign of negative news. From mid-November, the opposite happened - the euro has somehow found support when nothing could theoretically push it up. This could be a sign of a reversal, and EUR could be preparing to rise towards 1.2000.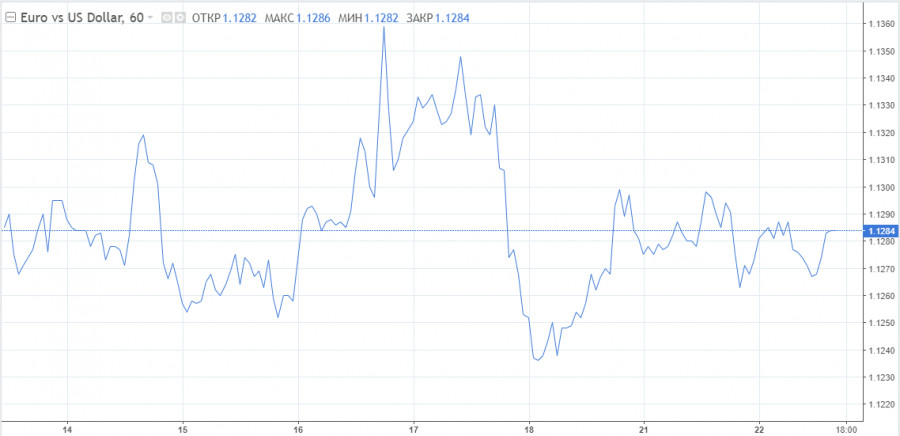 Even then, the pair would likely have to go down below 1.1200 or even reach 1.1100, triggering stop-loss orders before soaring upwards. Sometimes, a quote would trigger stops on both sides of support and resistance several times before moving in a specific direction. The material has been provided by InstaForex Company -
www.instaforex.com