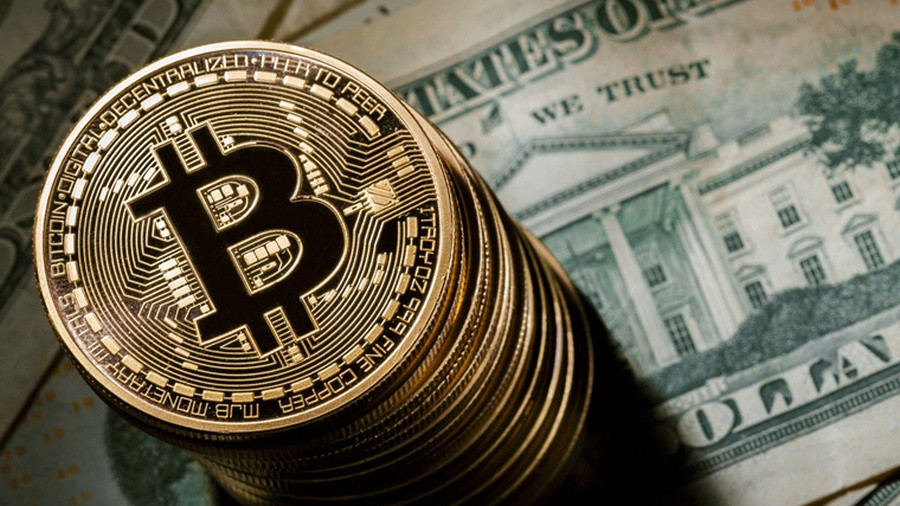 No one was waiting, but it happened. Bitcoin collapsed by 20% over the weekend. Apparently, the main reason for such a resounding failure was the recent comments by Federal Reserve policymakers that the United States should prepare for a tightening of monetary policy, the pace of which will become most obvious next year. Perhaps the uncertainty about the danger and extent of the spread of the Omicron strain also prompted investors in digital currencies to start selling off.
Whatever it was, but on Saturday alone, long positions on bitcoin on cryptocurrency exchanges worth almost $2.1 billion were liquidated. On the night from Friday to Saturday, the cost of bitcoin managed to decrease by 20%. And compared to the price peak almost a month ago, the quotations of "digital gold" have collapsed by all 40%. However, by Sunday morning they still managed to recover their positions a bit - to the level of $48,116.
It is also worth noting Asian investors who occupy one of the main positions in the crypto market, and at the same time are extremely sensitive to any information about the likely technical crisis of the largest real estate operator China Evergrande Group.
And although the bitcoin sales reduced its rate by 20%, other coins sank in value even more significantly. At Solana, the rate decreased by 13%, at Cardano by 19%. Ethereum was a little more lucky – it reduced its positions by only 8.6% in a week. In general, the favorites among depositors were also the Tether and USD Coin stablecoins, which indicates a fairly high degree of investor confidence in their dollar collateral, and this is even despite the fact that Tether does not always manage to eliminate the concern of regulatory authorities regarding its reserves.
In general, it is worth recognizing that a significant drawdown of a number of assets can be traced not only in the field of crypto coins. In fact, any other assets where investors put risks above the average, suffer a noticeable defeat today. Against the background of the formed uncertainty on a global scale, money from one sector begins to flow into another, more stable. An example is debt securities and precious metals, the stability of which is provided by state guarantees.
So, gold is confidently developing a movement around $1,780 per troy ounce this morning, which cannot be said about bitcoin, which continued to decline by more than 2% during the day.
It is obvious that investing in cryptocurrencies is no longer a guarantee of saving funds. Yes, in the recent past, investments in crypto assets have paid off. But today, the crypto market no longer saves from market shocks and geopolitical problems. Perhaps you can hide from inflation in crypto coins, but no one will give guarantees here either.
The material has been provided by InstaForex Company -
www.instaforex.com