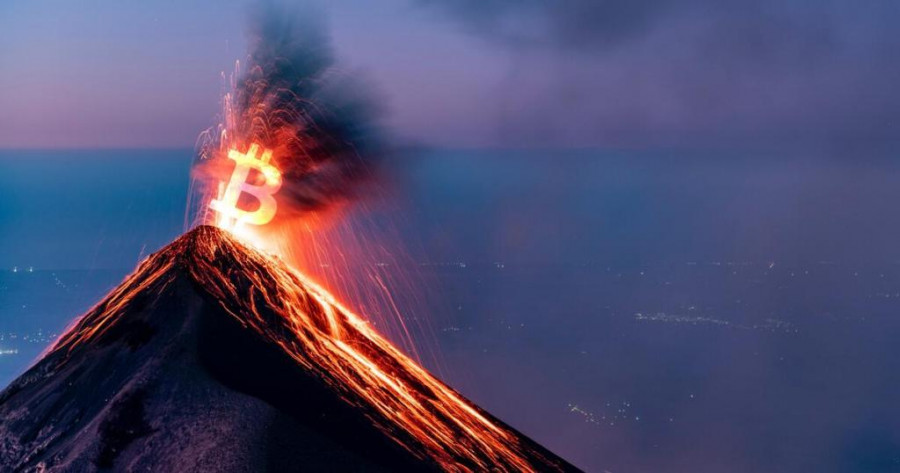 Samson Mow, chief strategy officer of blockchain technology provider Blockstream, is confident that El Salvador's bonds will be a catalyst for the growth of digital gold up to $1,000,000 over 5 years.
Despite the current correction and the fall up to $58,000, Bitcoin still rose to its historical level, breaking through the milestone of almost $69,000. The capitalization of Bitcoin amounted to more than $1 trillion, and the entire cryptocurrency market is more than $3 trillion.
Mow is convinced that thanks to the introduction of Bitcoin into the financial system of El Salvador, as well as its volcanic bonds, the cryptocurrency will grow to $1,000,000 within 5 years.
El Salvador will competently finance its Bitcoins from its Federal Portfolio. The country's president, Nayib Bukele, will sell half a billion dollars worth of Bitcoins in 2 quarters. Now there are more than 1,100 Bitcoins on the account of El Salvador.
Bukele wants to build a Bitcoin City with low taxes for its citizens, which will run on the geothermal energy of the Conchagua volcano. El Salvador has a Bitcoin bond worth $1 billion, where half of this amount will be spent on the construction of Bitcoin City, and the rest will go to investing in Bitcoin.
Mow is also confident that if a dozen more countries issue such Bitcoin bonds, it will be a real sensation, and is at least half of the market capitalization of digital gold.
He also stressed that if at least ten more such bonds are issued, at least 5 billion U.S. dollars in BTC will be withdrawn in a few years, and El Salvador will be a digitalized mecca.
Volcanic bonds will be for a period of 10 years, denominated in U.S. dollars, and the interest rate will reach 6.5 percent. President Bukele urged his citizens to invest in these bonds if they want to earn as much as they wish.
However, some investors were skeptical of such an idea. This scheme may mean that the country will have little access to the traditional debt market.
The IMF also warns that Bitcoin can be dangerous for consumers and carry financial risks. At the moment, El Salvador wants to receive a loan of $1.3 billion from the IMF, this money should go to the construction of a new railway line, as well as a modern airport.
The material has been provided by InstaForex Company -
www.instaforex.com