Bitcoin has lost over $150 billion in a week, roughly 15% of its recent high of $68,700 set on November 10. But this is not the only loss. In addition to falling prices, Bitcoin's dominance in the cryptocurrency market has dropped sharply over the past week.
Despite this, Bitcoin remains the leading cryptocurrency. But the current dominance rate of 41.9% is lower than the 48% level on October 20, 2021.
Falling price and BTC Dominance: What's the matter?
According to experts, altcoins are now valued as more stable assets. In addition, they are cheaper and in demand among investors, reducing the dominance of Bitcoin.
Some of the notable coins such as Binance Coin, XRP, and Solana have dropped less than Bitcoin in the recent correction.
But the fall in price is still assessed as a correction against the background of profit-taking after reaching historic highs.
Bitcoin's current targets: is it worth worrying about?
Bitcoin bounced off the support at 55,842.84 so briskly on Friday, forming a long lower shadow that one even wanted to believe in a further rise in the price. But hopes were not justified. No less technically, Bitcoin is now bouncing down from the mirror level of 59,283.67. In fact, the strong psychological boundary of $60,000 per coin is confirmed as resistance.
This creates the preconditions for two possible scenarios. The first is a decline to the level of 55,842.84 and its breakdown. In this case, the next target for the downside will be at $52,000 per Bitcoin.
The second scenario is a sideways recovery at 55,842.84 - 59,283.67, if its support holds.
Cryptocurrency is not a fleeting "whim" and will not go anywhere
Since everything is clear with the short-term outlook and price benchmarks for Bitcoin and we can only wait, I propose to digress into the long-term prospects. There is optimistic news here or at least opinions.
Australia's Financial Services Minister Jane Hume has publicly spoken out in favor of cryptocurrency. She stated that it was not a passing "whim."
In her speech at the Australian Financial Review summit on Monday, Hume criticized the growing fear of crypto in the government, saying it "won't disappear anytime soon" despite the government's stance.
As a government official, she advocated caution in this area but cautioned against being overly afraid of cryptocurrencies. According to Hume, this technology is similar to other technological breakthroughs like the iPhone. This means that any opposition to digital assets today can be compared to opposition to technologies such as the iPhone or the Internet.
In her speech, Hume highlighted the incredible opportunities that decentralized finance, backed by blockchain technology, provides. She also warned that excessive fear of this new technology could lead to Australia being left behind in the crypto race and the global financial revolution.
Well, such conversations are already good. And although they are unlikely to have an impact on the market locally, in the long term they create the preconditions for widespread adoption of cryptocurrencies and the growth of demand for them.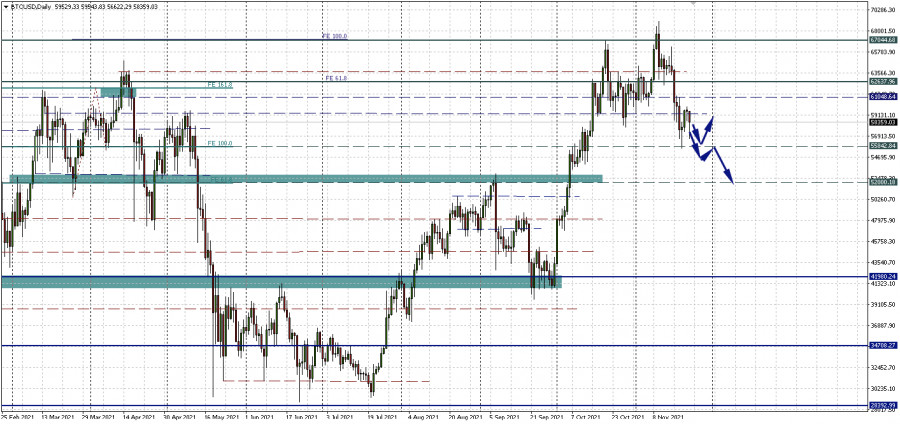 The material has been provided by InstaForex Company -
www.instaforex.com