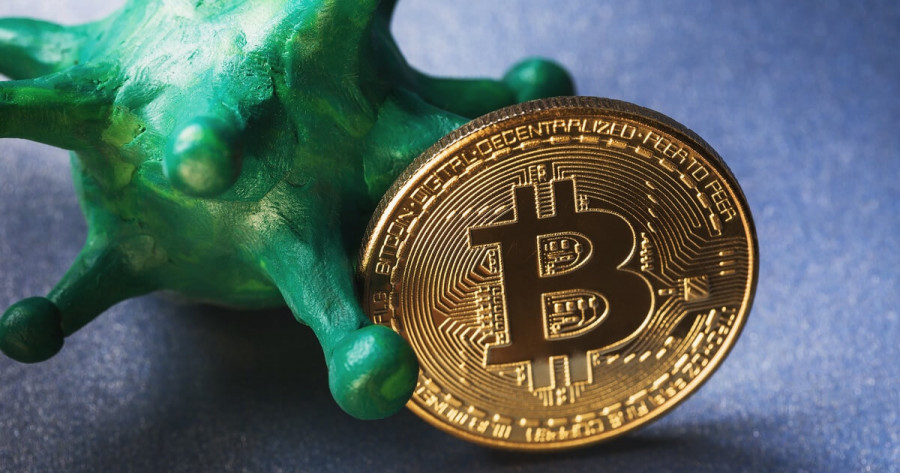 Bitcoin starts the new week as well as possible. Last week, in view of rumors about the detection of a new strain of coronavirus, investors began to sharply sell cryptocurrency and buy shares of Pfizer, which is developing a new vaccine against the African strain of the Omicron virus.
In this regard, bitcoin fell to $54,000 and pulled the entire altcoin market with it. Stock exchanges around the world are going into a state of free fall due to the risk of a total lockdown around the world.
However, today bitcoin has made a sharp reversal and has risen by as much as 6% in a day. Bitcoin is currently trading at $57,200.
An important catalyst for such a 6% impulse growth was the support of the main Bitcoin AI whale and number fan Michael Saylor. He wrote on Twitter that bitcoin never sleeps.
Analyst Lark Davis commented on the situation on Twitter, and shared with fans the opinion that bitcoin seems to be coming back to normal after retesting the support zone.
Bitcoin has just done the incredible and bounces back from the insane retesting of the support zone.
On Friday, there was a massive drop in the crypto market, after the WHO announced the discovery of a new strain of coronavirus. Bitcoin fell by 8% in a day, which triggered the fall of other altcoins.
Ethereum also fell below the $4,000 mark. However, today bitcoin shows excellent prospects for further upward trend.
This does not mean that only cryptocurrencies continue to be in the firing line, stock markets have also experienced pressure and shock due to the discovery of a new strain of the Omicron coronavirus.
The material has been provided by InstaForex Company -
www.instaforex.com